Blogged in Gay Porn News on May 30th, 2012


Tags: Luka Rocco Magnotta, murder, National Post, police report


1 comments - Join the discussion!

Police have identified a suspect wanted in connection with the discovery of a man's torso stuffed in a locked suitcase in Montreal — whose hand and foot were mailed to Ottawa — as Luka Rocco Magnotta. [XTube profile] – [Luka on StreetBait]
A man by the same name, who is featured on a number of lurid Internet sites, is a low-budget gay porn star suspected of appearing in a number of kitten-killing videos [news story].
Luka Magnotta was brought into the adult business by his best friend and gay for pay porn star Timothy Boham (Marcus Allen), who was voted Freshmen of the year in 2003 and appeared in several Falcon videos. Timothy was convicted in 2009 of first degree shooting death of 43-year-old Denver businessman John Paul "J P" Kelso, which took place in 2006 [full story]. In 2008 Luka even commented on a blog article [link] about this murder case.
In the past, the bi-sexual Magnotta was rumoured to have been romantically linked to Karla Homolka, ex-wife of notorious killer Paul Bernardo, who served 12 years in prison for her role in the murders of Kristen French and Leslie Mahaffy. Magnotta, however, vigorously denied those allegations, telling the Toronto Sun in 2007 he had never even met Homolka.
Montreal police said other body parts were found in the apartment where the homicide took place, but wouldn't say which ones. They aren't ruling out other body parts being sent in the mail. Police are also in possession of the video of the dismemberment which was believed to have been taken by the suspect.
"The suspect and victim knew each other," Montreal police Cmdr. Ian Lafreniere told reporters Wednesday. "It isn't linked to organized crime." Magnotta, 29, uses the pseudonyms Eric Clinton Newman and Vladmir Romanov and is wanted on a Canada-wide warrant. He's white, weighs 61 kilograms, and has black hair and blue eyes.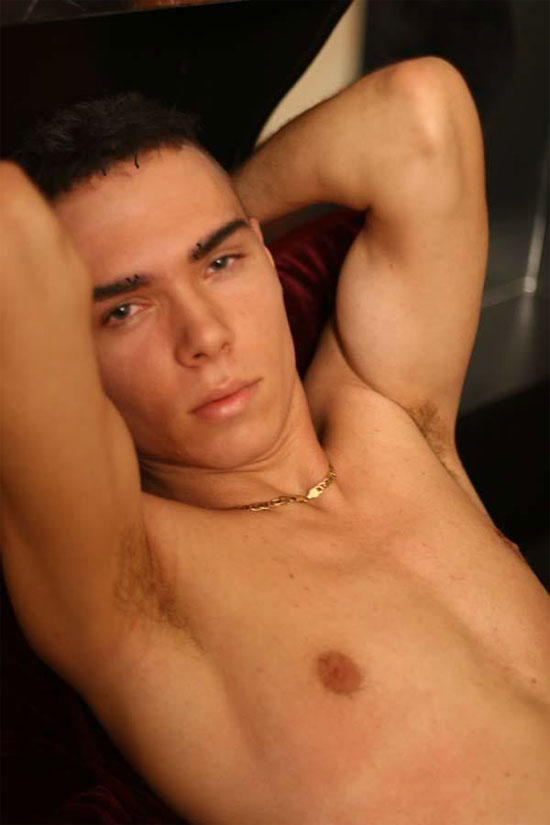 Magnotta is believed to originally be from Toronto and was renting an apartment in a Montreal building that is now at the epicentre of the body-parts investigation. afrenière said the crime scene, inside an apartment unit, was one of the worst his force has seen.
"It was a very difficult scene, officers haven't seen that kind of scene in many years, he said. A janitor discovered the torso, which belongs to a man, in Montreal on Tuesday at about 10 a.m. in the city's Snowdon neighbourhood and quickly called police.
A Conservative staffer in Ottawa called authorities at about 11:30 a.m. to report the arrival of a suspicious, blood-stained package at the party's headquarters, just blocks away from Parliament Hill. After police confirmed there was a severed foot inside, they announced another body part — a hand, this time — had been found inside a package at the Ottawa Postal Terminal.
It is believed the hand was bound for the office of the Liberal party. A low-income apartment complex in Montreal on Wednesday became the epicentre of an investigation into the shocking case. Police in masks had been combing through an apartment in the mid-rise brick building, zeroing in on one particular unit from which a rotten stench is drifting out, says a building resident.
The neighbour says police are showing people pictures of one man, while also asking questions about the unit's resident and about his possible connections. Police said earlier in the day the suspect and victim knew each other, and that the case wasn't the result of organized crime.
Henry Jacek, professor of political science at McMaster University, told the National Post that acts like these — a gruesome item sent to a political party — are difficult to decipher unless they have a message attached to them.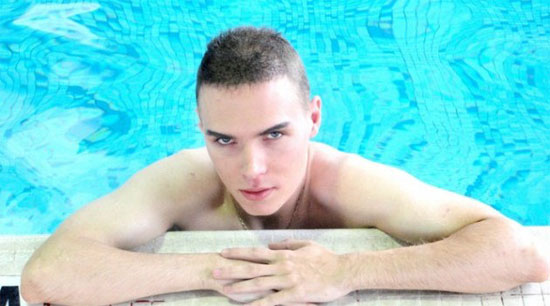 A video which purportedly shows Luka Rocco Magnotta brutally killing and sexually assaulting a naked man appears on a Canadian-operated website called Best Gore.
"In acts like this, unless they have a message with them that somehow is sent out at the same time or a little time afterward, you may not know what the meaning of all this could be," he said. "It could simply be the act of somebody who is completely deranged or could be a carefully calculated political message. But they have to send the message out saying why they did this."
Although people will sometimes send unusual things to politicians, Prof. Jacek said he couldn't think of anything this grotesque happening in Canadian politics in the past. "We're a very civilized country in some ways compared to other countries where these sort of things might happen. You can go to some other countries where people taking a seeming usual political position can face dire consequences."
Canada Post has so far refused to comment on whether they plan to beef up security measures after the human body parts found their way into the postal system. "I can't tell you anything right now," said spokeswoman Anick Losier. "We're just collaborating with the police."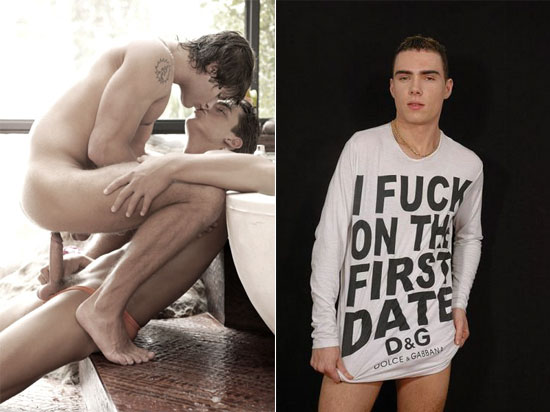 UPDATE (JUNE 4): Luka Magnotta has been arrested in an internet cafe in Berlin
---