Blogged in Falcon Studios, Hardcore on March 10th, 2014


Tags: big cocks, Falcon Studios, flip flop, Landon Conrad, Muscle Jocks, Ryan Rose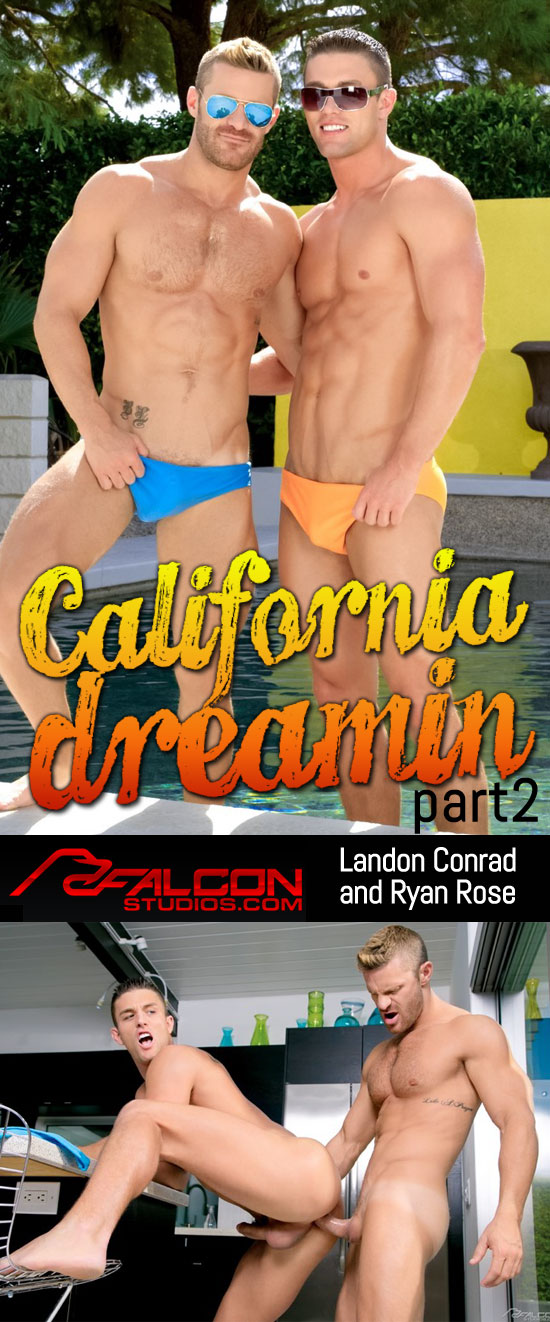 Landon Conrad wakes with an erection. Bearded and chiseled with hard, hairy muscle, he looks so great, your eyes can't decide where to look. One hand tends to the demands of his cock while the other roams from balls to nipples and any erogenous zone between. The space beside him is empty, so he pulls on a pair of skimpy briefs and sets off in search of his man, Ryan Rose.
Ryan's in the kitchen, wearing matching briefs and eating berries. He feeds some to Landon. Landon is about to make Ryan's day, starting with a trail of berry juice kisses that begins at Ryan's lips and travels to his nipples, navel and cock. Ryan grasps Landon by the neck and feeds him cock, his smooth body pulsing and Landon gulping with the surges.
Landon bends Ryan over the countertop and spreads the globes of his buns, spearing the crack with his tongue while using his nose to inhale and nuzzle Ryan's balls. Heat emanating from Ryan's butt fans the flames of Landon's desire until he can't hold off any longer.
Landon drills Ryan on his feet and on his back, then in a reverse lunge he impales his own hole on Ryan's cock. They fuck until they are bathed in sweat and their cocks must release their pent-up jism across their steaming flesh.