Blogged in Bareback, Hardcore, Jalif Studio on February 12th, 2014


Tags: bareback, hunks, Jalif Studio, Junior Pavanelo, outdoor, Yuri Prado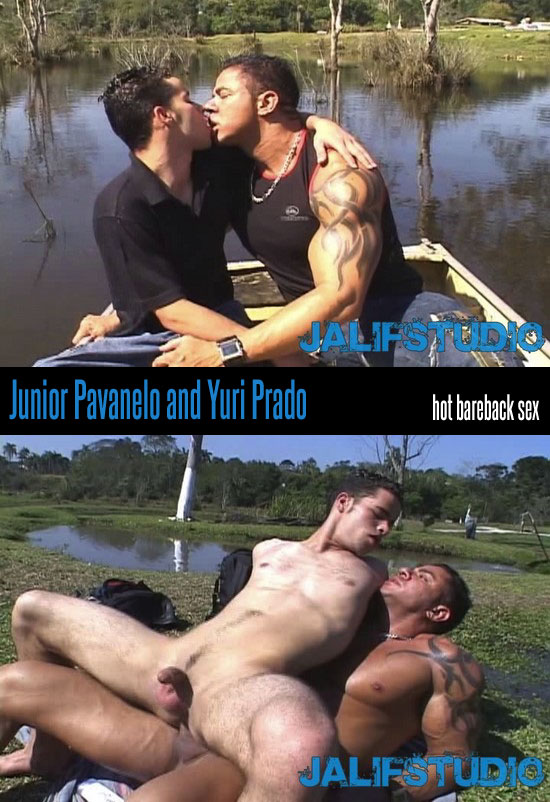 Junior Pavanelo and Yuri Prado have just met through a camping group. While all the other guys take off on their own, big, beefy, muscled Junior ends up with Brazilian twink Yuri in a rowboat out on the river. Far away from prying eyes, the two start making out.
Before long, Yuri is devouring Junior's fat, uncut cock down to the balls. In need of more stable ground, the two go off and find a clearing where Junior fucks Yuri's face before taking his sweet ass and making it his own. Yuri rides the thick raw cock, fucked into twink submission before having his hole stretched even further with a green rubber dildo.
After a while, Junior goes back to fucking Yuri with his cock and pumps the jizz out of the Latino twink before blowing his own load all over the slender bottom.