Blogged in CockyBoys, Hardcore on January 29th, 2014


Tags: CockyBoys, Duncan Black, flip fuck, Levi Karter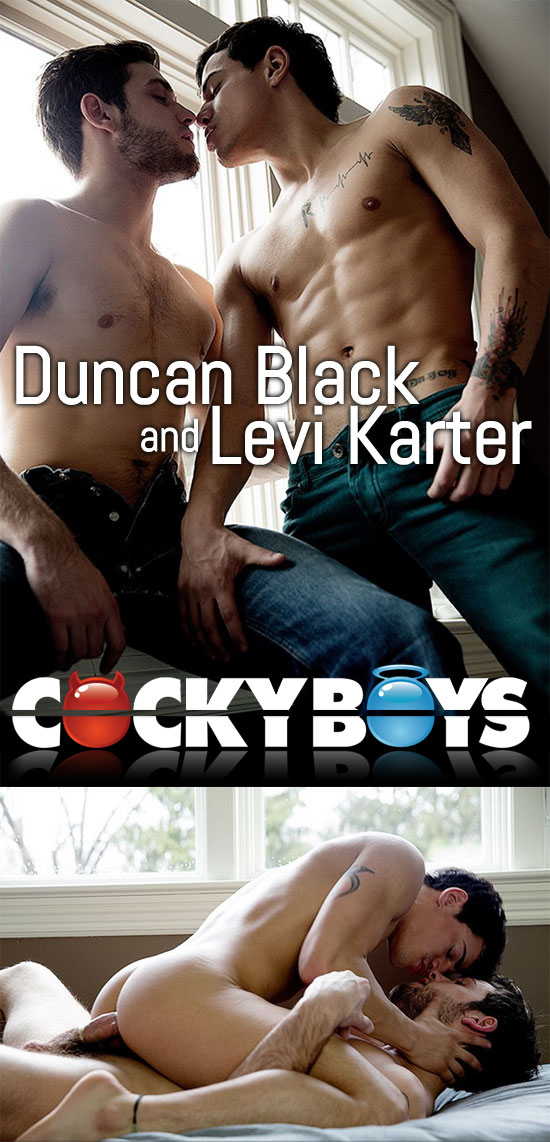 Duncan Black and Levi Karter first met at a shoot in Atlanta months ago and they haven't been able to stop flirting and sex-texting each other since then. Levi keeps saying that Duncan is "the exception" and Duncan can't stop talking about how cute he thinks Levi is. Together, they just can't keep their hands off each other. I interviewed both of them about what they think of the other one and it just made them that much hornier. So when I gave them the green light they just went at it as if it's what they had been waiting for all their lives.
From the very first kiss I could already tell they had been practicing foreplay with each other for days. It's not long before Duncan is hungrily sucking on Levi's big cock so well that it leaves Levi with no other choice but to return the favor. After some 69 action it's finally time for Levi to take Duncan's big cock up his ass and judging by the way he does you can tell that it's what he's been really waiting to do all day.
Duncan pounds Levi as hard as he can and then lays on the bed so that Levi can ride him like a champ. Seeing that look of pleasure on Levi's face leaves Duncan wanting to get fucked too and lucky for him – Levi just so happens to be an amazingly versatile partner. Levi starts fucking Duncan so hard he literally pumps the cum out of him and then sprays a huge load all over Duncan's abs. Now this is what sex between two young man should really be like!