Blogged in Big Dicks, Hard Brit Lads, Hardcore, Uncut Cocks on November 23rd, 2013


Tags: big cocks, Daniel James, Hard Brit Lads, Hayden Kane, uncut cocks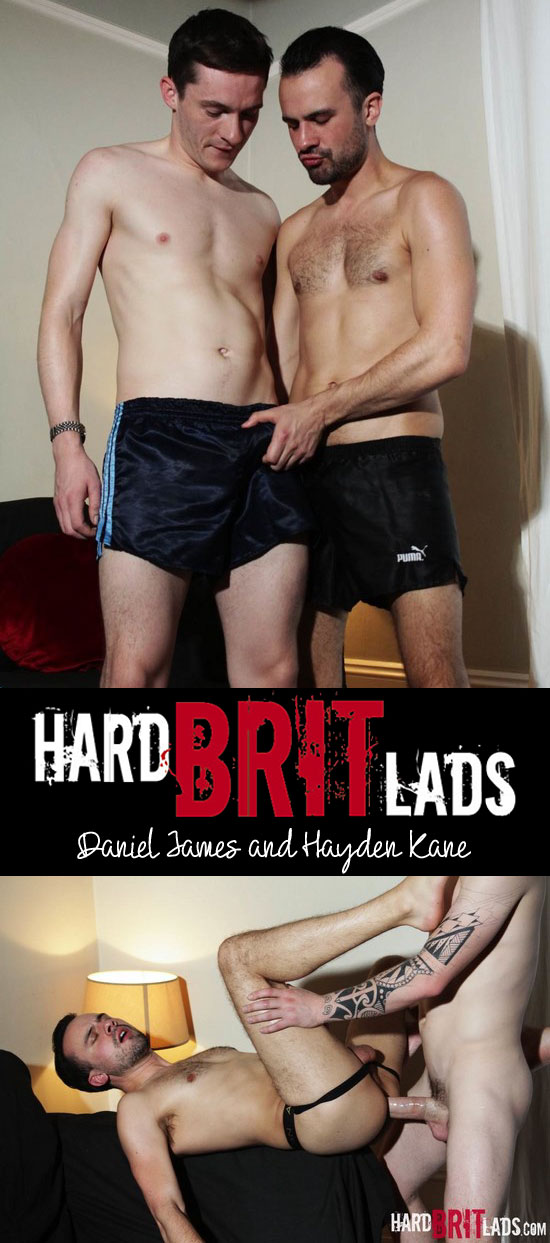 Super hung kick-boxer Daniel James pushes handsome fittie Hayden Kane to his limits in this scorcher of a scene. Starting off with plenty of crotch groping in their shiny sports kit, the lads get big stiff bulges in their shorts as they kiss, stripping down to their undies. Hayden wears a jockstrap and Daniel wears skimpy briefs, which cant contain his huge bulging hardon. Hayden drops to his knees, and pulls Daniels cock out, taking the meaty girth in his hand, and starts sucking.
It gets bigger and thicker, till its rock solid and a full 9 inches. Hayden sucks as deep as he can, struggling a bit, and Daniel pulls him in deeper, making him choke on it. After some awesome sucking and face fucking, they switch. Getting down onto his knees, Daniel gets down to some incredible deepthroat, swallowing Haydens 8 inch dick right to the base, making his eyes water. He does plenty of seriously hot sucking, and Hayden fucks his throat too.
On the sofa now, Hayden sucks Daniel again in a couple of different positions, clearly loving the challenge of such a huge thick cock. With his cock throbbing, eager to fuck, Daniel gives Haydens hole a deep rimming. For the first position, Hayden is on his back on the arm of the sofa, Daniel stands. He pushes his dick about halfway in, and its all Hayden can take to start with.
He fucks him about halfway deep, slow, Hayden makes plenty of noise, then the fucking gets deeper and harder, till Hayden cant take any more. Its intense. Next, Hayden sits down on it and rides it for a bit, then Daniel grips his butt cheeks to thrust his meat into him… Not quite done yet, Daniel has Hayden on his back now, and this time gives him a real pounding, thrusting his dick all the way in and out, deep and hard.