Blogged in Solo, Southern Strokes on March 19th, 2013


Tags: Cash Walker, hunk, jerking off, Solo, Southern Strokes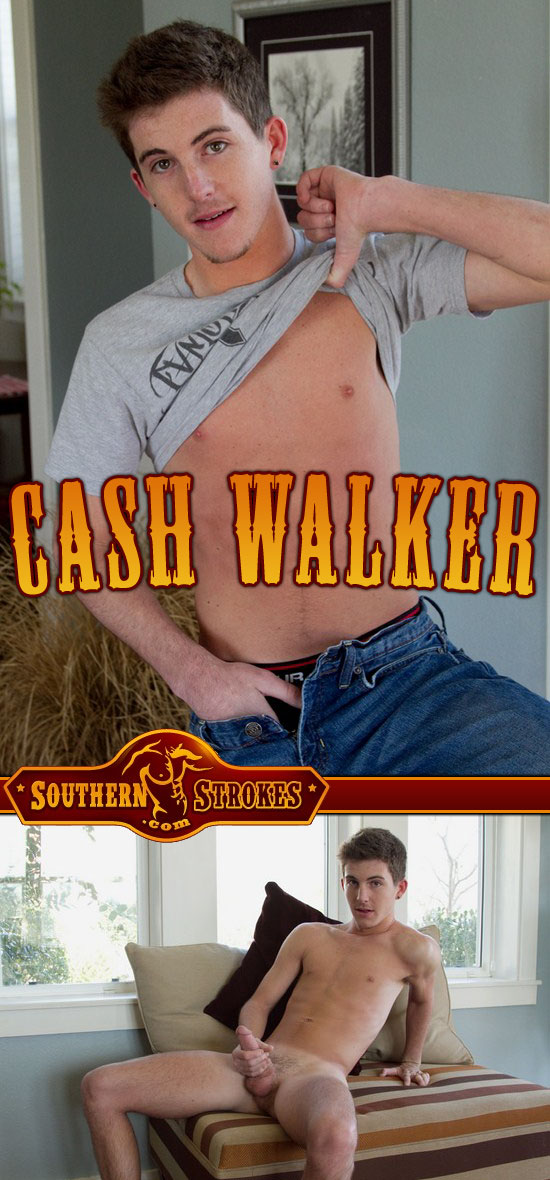 Cash Walker is the reason that I love Southern Country boys. Cash contacted us and immediately won us over with his unfiltered open minded attitude especially when it cums to his sexual adventures.
When Cash showed up at the Ranch, he walked in like he had been here 100 times. Cash was naked within an hour of being at the Ranch and he was ready to have a little fun. I wasn't going to get in his way so we decided to sit him down and let the cameras do the rest.
Cash pulls out his big fat rock hard cock and slowly works it as his other hand explores his hot hole. Cash's nut sack got tighter with every stroke as he build up a healthy serving of country cum. His nuts start to overflow as his cock starts to leak his juice.
Cash worked his cock for a good while until he couldn't hold off any more. He leaned back and sent a stream of thick country cum straight down the middle of his chest and abs. I can't wait to see Cash drill a tight hole with his fat country cock.