Blogged in CockyBoys, Hardcore on February 23rd, 2013


Tags: Arnaud Chagall, CockyBoys, hunks, Jett Black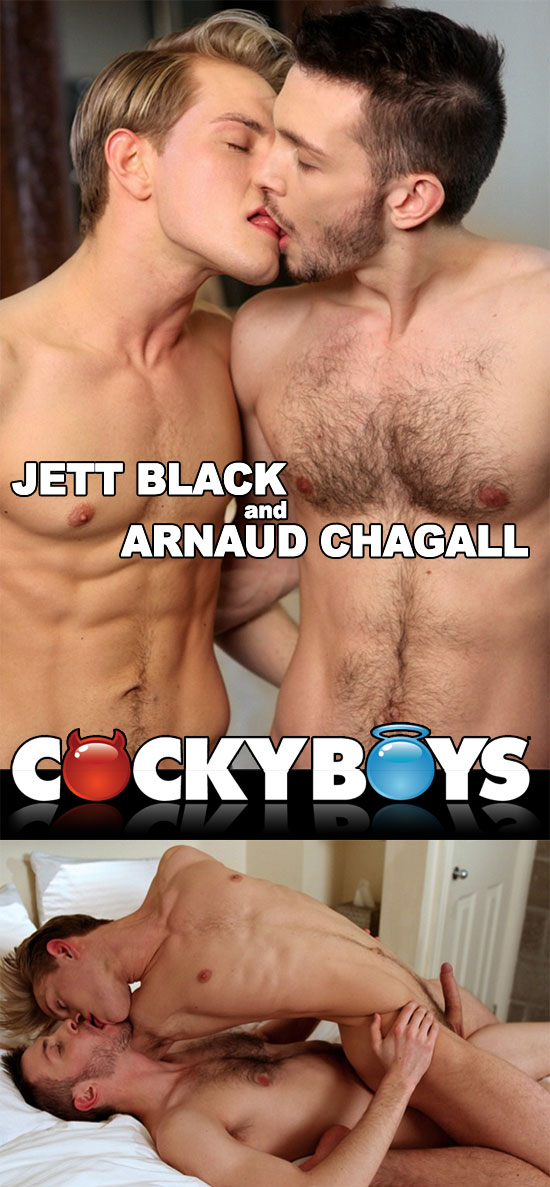 Jett Black wanted his first time having sex on camera to be special, so we brought in Arnaud Chagall to break him in. In many ways, these two are the perfect pairing — both are French-Canadian, both are height/weight proportionate, and both are sexually versatile. T
hat's not to say they didn't love exploring each other's differences, though. Arnaud has a brown, scruffy beard and a happy trail while Jett is blond and smooth; Jett is more outgoing while Arnaud is quiet but still aggressive; and Jett's long, sandy hair tends to bounce around when he's getting fucked while Arnaud keeps his hair cut short.
The biggest difference between the two, however, is that Arnaud has a lot more experience fucking on camera than Jett, so of course that meant Jett would be the one getting fucked. The two started off wrestling on the bed before things quickly turned sexual and Arnaud's cock found its way into Jett's mouth. And can I just say that Jett really loves to suck cock?! I guess with lips like his, he really knows to take advantage of them.
Then the pounding commenced. Jett got fucked by Arnaud on all fours, standing up, sitting down, and on his back where both guys finally blew their loads all over Jett's abs and pecs. Another great pairing and another new cocky boy initiated on camera could only mean one thing — much more of Jett Black in the future!