Blogged in Bentley Race on January 29th, 2013


Tags: amateur, Bentley Race, big cock, jerking off, Kane Wakeman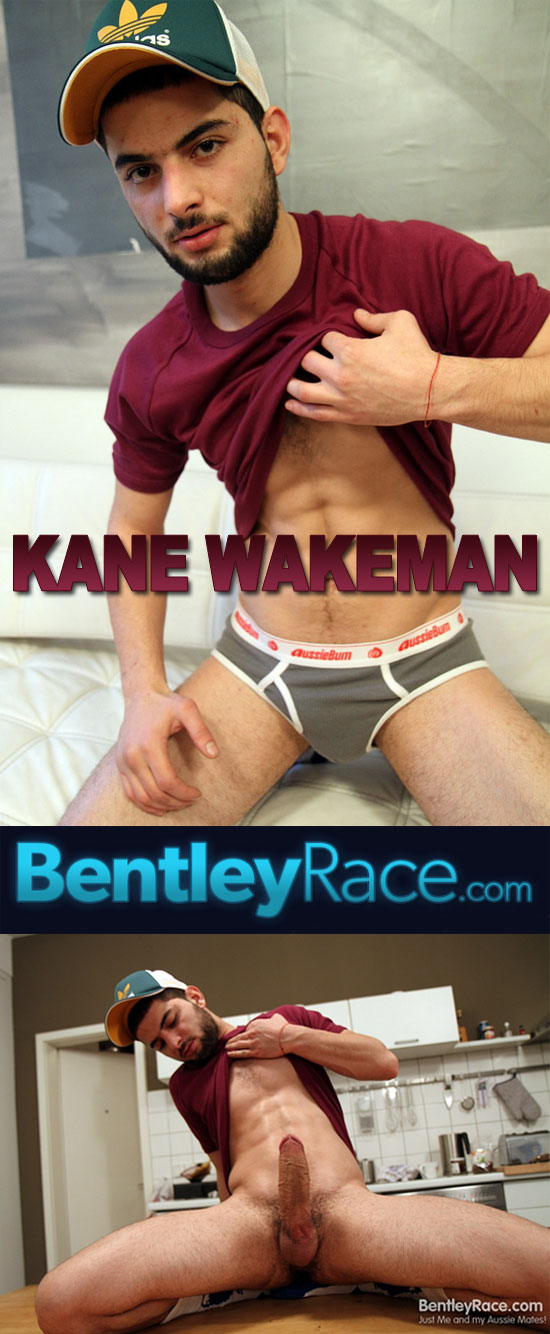 Check out my new mate Kane Wakeman. I met up with Kane on our last day while on vacation in Berlin. Visiting from Bulgaria, Kane had heard through one of his mates that we were in town and looking for guys to model on the site. I had almost packed up for the day when Kane turned up. I was waiting outside the apartment and wasn't sure what he looked like.  And even when he walked passed me to the door buzzer I wasn't sure.
But he recognized me and whispered to me "I'm big cock".  Of course being Berlin, this could have just been some guying on the street trying to pick me up. But I could tell he was my next model. Kane and I ended up having a really fun afternoon. My other mates had gone out so we had the apartment to ourselves.
Like most guys on the site Kane had never done nude modelling before. But he sent me pics of his massive uncut cock earlier in the day and I wanted to see it in real life. Kane is totally cocky and had some fun teasing me with the monster in his pants. I took a tonne of photos of him in his socks and undies.
And eventually he jumped up on the kitchen table to really give me a nice showing of his super fat cock. 23 year old Kane is our latest bisexual mate to feature on BentleyRace. He tells me he has a girlfriend back home, but describes himself as bisexual. Apart from the rocket between his legs Kane is pretty dam cute too. Wait till he flashes that cheeky smile your way.