Blogged in Bareback, Hardcore, Sean Cody on December 13th, 2012


Tags: Ashton, bareback, big cocks, Coner, Muscle Hunks, Sean Cody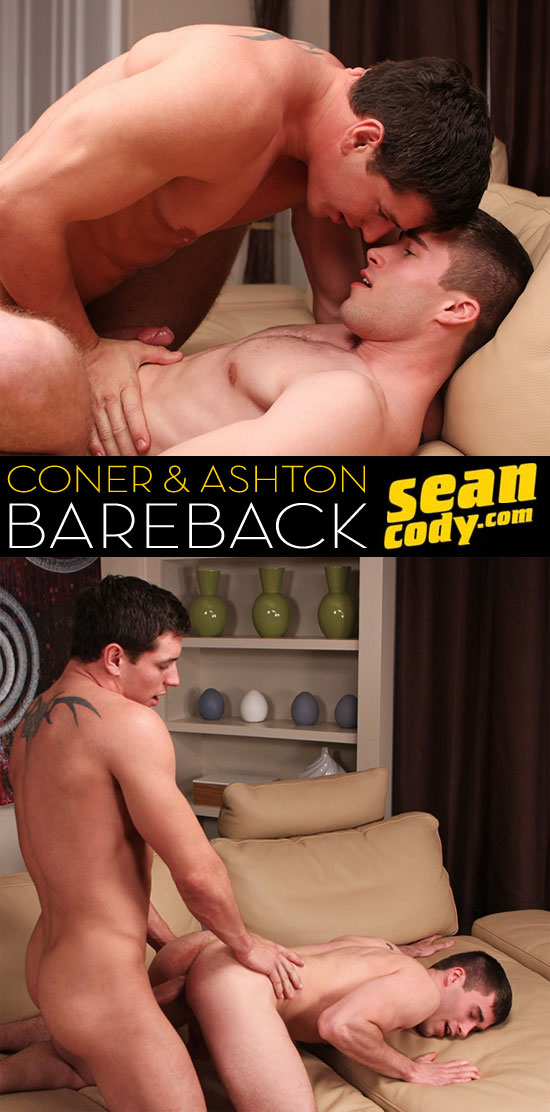 We had gotten an early start and the guys hadn't eaten yet. We had some extra time so Ashton suggested we cook up a little food. And, of course, he wanted to do it naked. When Ashton took his clothes off to put on nothing but an apron, I looked over at Coner who was sneaking a peek. He definitely liked what he saw!
"Oh wow," Coner whispered to me. "Did you see how big his dick is?" "Um, I've seen in a few times," I joked. "It is nice!" "Let's finish up here so you can fuck me!" he said to Ashton.
Ashton went over and put his arms around him and nibbled his ear. Ashton is romantic like that… he likes to take his time. After breakfast, they snuggled a little and got to know each other. I could tell they really anxious to fuck. Coner definitely got his wish! Ashton gave him a good fucking… his legs were wobbly afterward!