Blogged in Picturethis-Studios, Solo, Uncut Cocks on December 5th, 2012


Tags: Jake Daniels, jerking off, Picturethis Studios, Solo, uncut cock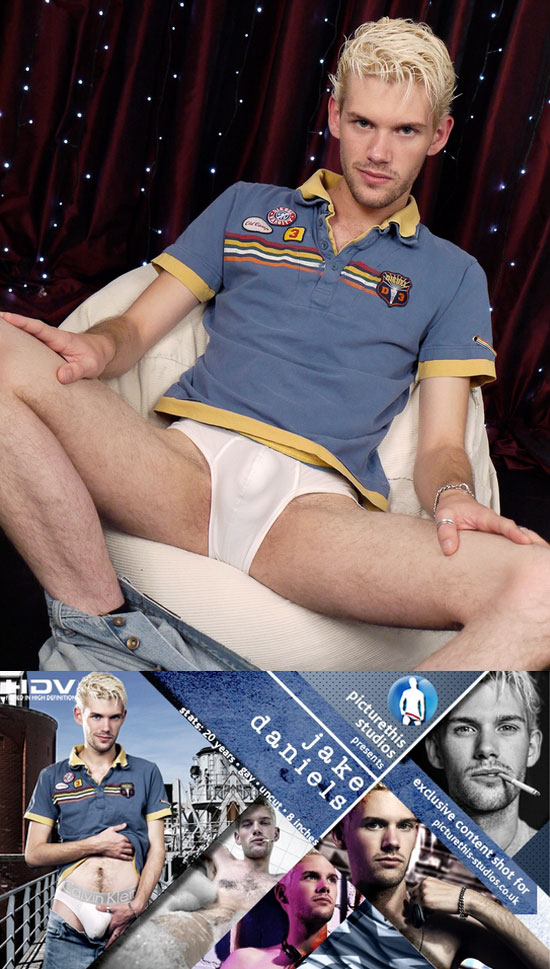 Hot UK porn site Picturethis Studios gets December swinging with the return of their very own exclusive blonde bombshell Jake Daniels… and if ever there was a model with something to swing, then Jake Daniels is more than equipped for the job as he gets ready to unleash the full 8 inches of his juicy thick uncut cock.
Even when soft its already completely unmissable as it bulges through his tight pair of white Calvin's, but Jake just can wait to begin super-sizing his impressive piece of prime UK cock, and its not long before its once again fully rock hard and ready for action!!
Having been a firm favourite on the Picturethis Studios site since the beginning, we think Jake has more than earned his place as part of picturethis-studios festive seasons updates, and we know he can't wait to show even more when he returns for his next exclusive video early next year!