Blogged in Bareback, Hardcore, Sean Cody on November 18th, 2012


Tags: Ashton, bareback, big cocks, Grant, jocks, Sean Cody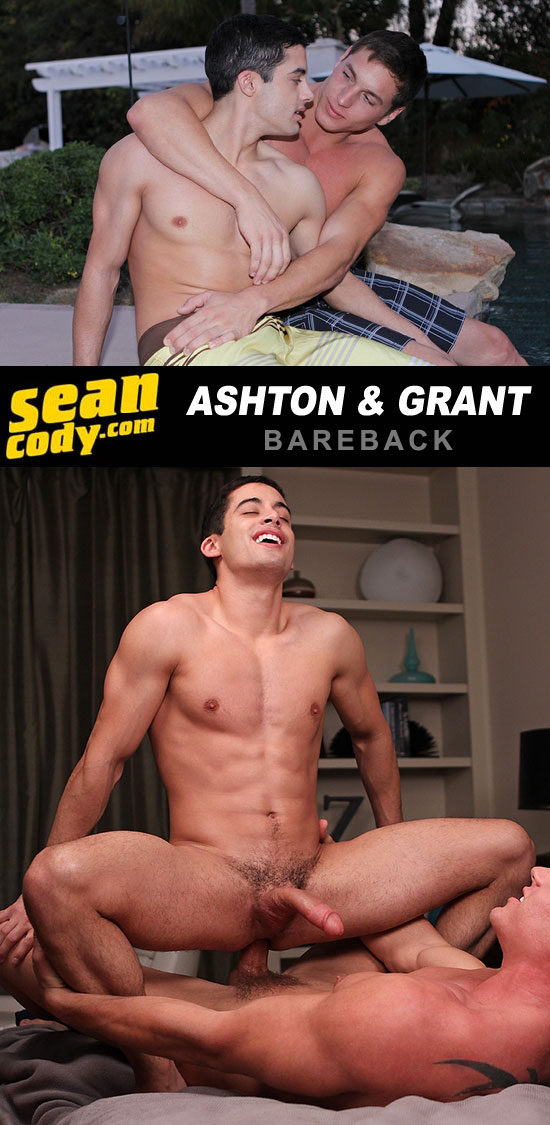 "I'm pretty tight," Grant said reluctantly. "I haven't been fucked that much so I'm still pretty tight." Ashton's eyes got big. "Wow," he said. "This should be interesting!" Grant just kind of laughed nervously. I love how subtle he is!
"Anything else I should know?" Ashton asked. "Well," Grant replied. "My nipples are really sensitive. I mean, you can make me cum by playing with my nipples!"
I think Ashton was kind of excited about the idea of breaking in a newbie. He was very gentle with him at first. "Oh, fuck!" Grant said as Ashton slid his dick in for the first time. "It's big!"
It was true… Grant was pretty tight and it took a few minutes for him to adjust. Ashton has a pretty big dick but once Grant loosened up Ashton pounded him harder and harder!