Blogged in $1 Membership, College Dudes, Solo on November 14th, 2012


Tags: 1 dollar membership, College Dudes, jerking off, Leo Serra, Solo, uncut cock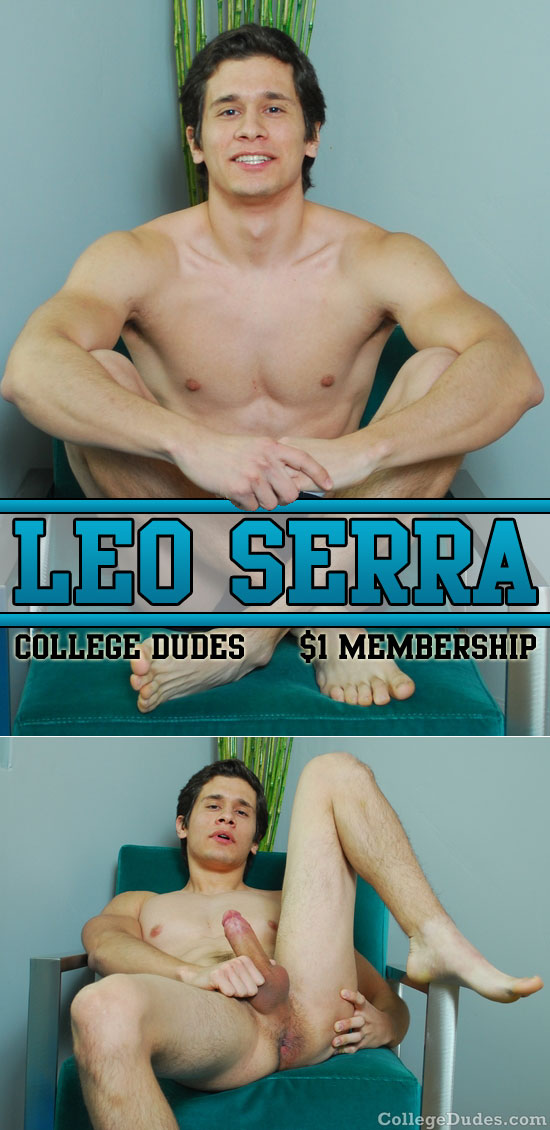 Leo Serra is a sexy 19 year old college student who spends most of his time studying and working out. He wants to be a doctor, so he definitely has a lot on his mind. He admits, though, that especially in the locker room his thoughts turn to other things. Leo has some locker room fantasies that we would all love to see happen in reality!
After explaining some of his fantasies for us, he strips down to reveal a very nice bod. We love his pecs especially! Leo has a very athletic body, and he puts every muscle to work as he jerks off. His nice uncut cock gets a work-out. Leo seems extremely passionate and pleasure-seeking as he jerks it.
We love seeing every part of his body move in rythmic motion. Leo begins standing up, and then sits down to get more comfortable. Soon, however, he is on the floor, fully reclined. As he works up a bit of a sweat, he pounds his meat until he cums a very nice load!