Blogged in Hardcore, Lucas Entertainment on October 5th, 2012


Tags: Jimmy Durano, Lucas Entertainment, Mitchell Rock, Muscle Jocks, uncut cock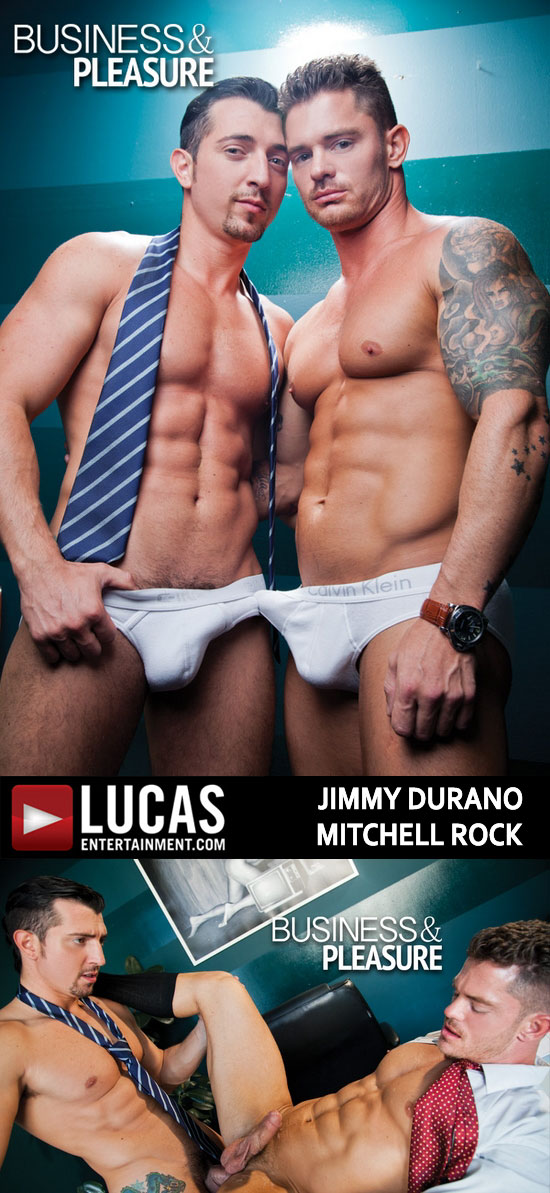 Mitchell Rock brings a lot of experience to the table during his interview with Jimmy Durano, but it's more than just bullet points on his resume that Jimmy is interested in learning about. If there's something special Mitchell can bring to Jimmy's team that all the other candidates can't, he's going to have to prove it.
Mitchell first shows off his kissing skills, which quickly turns into an oral demonstration; the foreskin on Jimmy's cock rolls up and down as Mitchell sucks and slurps on the meat between his potential boss' legs. Mitchell stops working on Jimmy and stands up to take his own pants off; Jimmy follows the lead and falls to his knees to taste the prospective employee's cock, making him moan with pleasure.
Jimmy then bends Mitchell over and plays with his asshole before wrapping his dick up in a condom and sucking the subordinate as he's bent over the desk. Mitchell must prove that he's up to handling any challenge, no matter how big it is, if he's g oing to succeed at the job. Jimmy's cock is a great place to start, and when he buries it deep inside Mitchell, the muscular bottom truly shines!