Blogged in $1 Membership, College Dudes, Solo on October 23rd, 2012


Tags: 1 dollar membership, College Dudes, jerking off, Ricard Desiga, Solo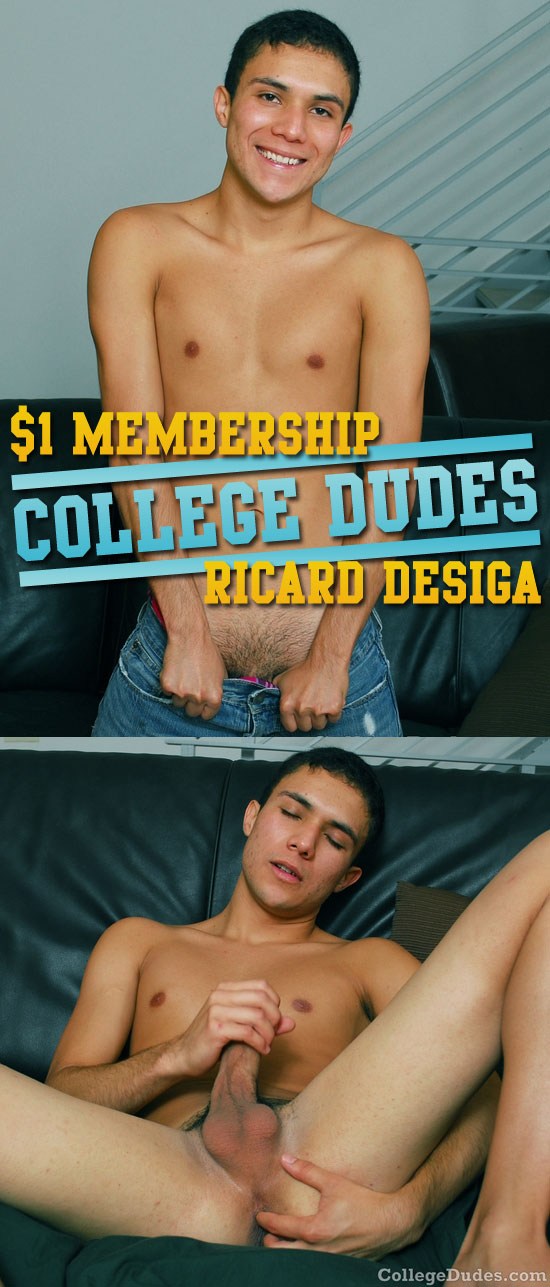 Ricard Desiga is a hot young freshman from Texas, and we were really happy to have him show us his smooth swimmers body in the studio. Ricard is smart, studies a lot, and loves to swim competitively, but apparently the locker room might be the main draw for sport in his case! Ricard, the night before his solo, told us lots of great stories of him messing around in the locker room and showers.
Perhaps this is what he is thinking about as he jerks it for the camera. He slowly works up his uncut dick, and strokes it nice and smoothly. Before long he is getting into some buttplay, and his tight little teen butthole looks very enticing!
As he fingers himself and plays with his cock, he closes his eyes and continues to jerk himself. Getting more comfortable on his back, Ricard sprawls out and plays more with his hard dick, playing with his foreskin and pounding his meat harder until he blows a sweet load of freshman cum.