Blogged in $1 Membership, College Dudes, Solo on October 2nd, 2012


Tags: 1 dollar membership, Aaron White, College Dudes, college jock, jerking off, Solo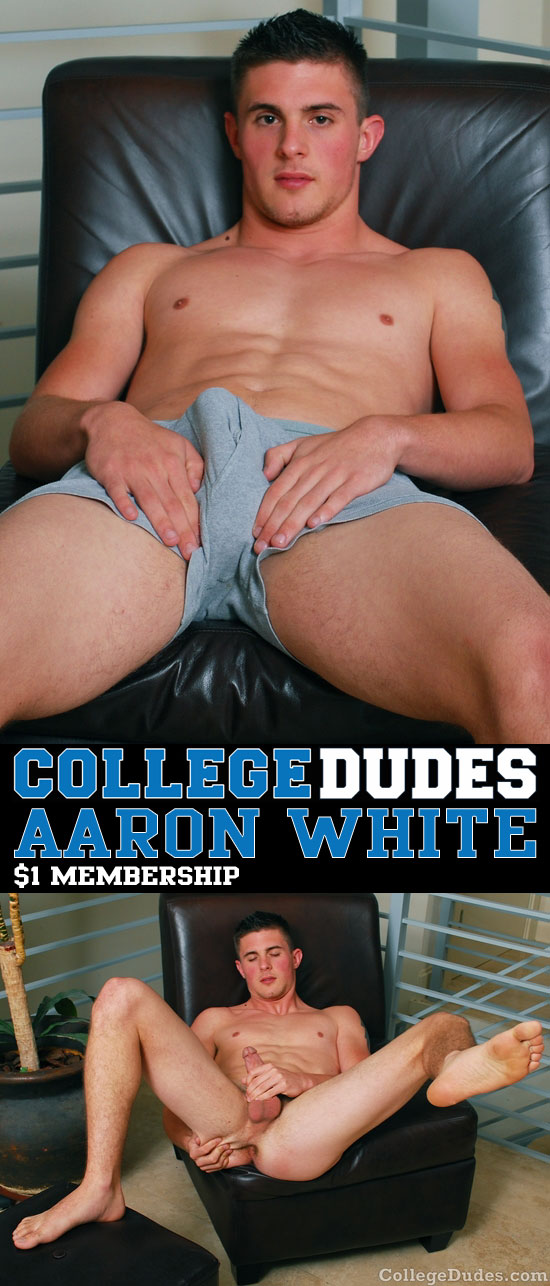 Aaron White is a 21 year old senior. Very fit and interested in athletics, Aaron is definitely a sight for sore eyes! After talking abit about his hobbies and gym schedule, Aaron strips down. He has a beautiful torso, great abs, nice butt and before long a hard cock!
Aaron jerks off sitting down, reclining slightly. As he squeezes his dick, he breathes lightly and closes his eyes, enjoying the moment. Aaron stands up to show off his full body – a really hot scene to see. Rubbing his chest and sometimes playing with his balls, Aaron seems completely lost in the moment. Sitting back down, soon Aaron has his legs in the air.
As he spreads his cheeks to show us his firm butt and tight asshole, he gets a little more into his stroking. Aaron definitely looks like the type of hottie that loves a good plowing! All of this playing around with himself gets Aaron aroused to the point of orgasm, and when he cums, he shoots several big spurts of cum all over his abs and chest – a hot warm load. Aaron smiles shyly as he continues stroking his cock.