Blogged in CockyBoys, Hardcore on September 2nd, 2012


Tags: Anthony Romero, Austin Wilde, Cocky Boys, jocks, lovers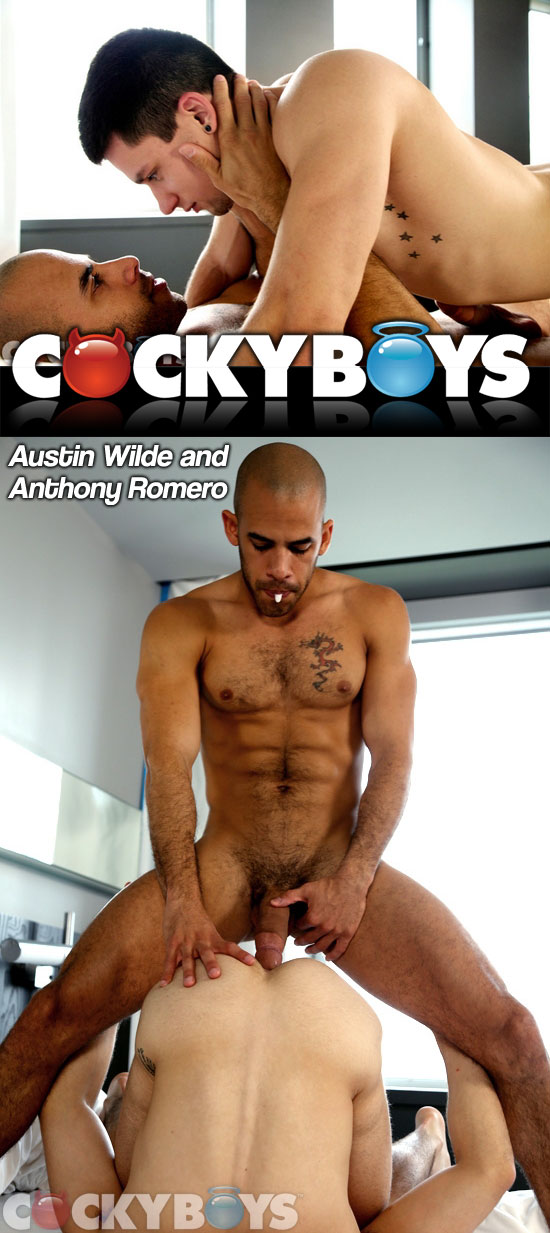 Austin Wilde and Anthony Romero are two of porn's most well-known stars. With Austin's bad boy mystique and thick cock, and Anthony's hard, muscled body and baby face, it's easy to see why these two have each developed huge fan bases.
This unique video, however, shares a highly personal glimpse into their lives as a serious couple that's hard to find in the industry. While fans know them as a hot couple with mind-blowing sexual chemistry, Austin and Anthony want the world to know their relationship has a certain depth not usually revealed so publicly!
What started with a single Facebook message from Anthony to Austin quickly evolved into daily phone calls, weekend trips across the country, and a slow but steady foundation of trust in each other to finally say the words "I love you." Anthony describes how he was persistent with his pursuit of Austin, and while Austin thought dating another porn star might be a bad idea, he learned that they shared a lot more in common than their profession.
The fact that both studs work in porn, though, definitely worked in their favor as they were able to produce for us a wildly passionate sex scene with real physical and emotional attraction. This is the first of several documentary-style updates following this engaging and sexy couple.
You will be drooling over the intensity of these two and are guaranteed to never watch them fuck in the same way again!
Link: [afflink url="http://www.429mediagroup.com/jump.php?m=cockyboys" name="Cocky Boys"]