Blogged in Gay Porn News on July 11th, 2012


Tags: Alpha Males, Butch Dixon, gay porn star, Men At Play, Nathan Price, RIP, UK Naked Men

We have just received the following sad message from Alpha Males:
Nathan Price, our first ever exclusive at Alphamales.com sadly passed away in the early hours of Monday 2nd July 2012.

Even though Nathan had starred in many scenes for Alphamales.com over the past years it was only last month that Trojan Rock had signed him as "exclusive" to the studio.

Jack Jones, Director says " He was always the life and soul of a shoot. Making wise cracks throughout, and making it a delight to work even in difficult circumstances. He was a star performer".

Trojan adds: He will be missed by us all at Alphamales.com. We have lost a dear friend. But as his family agree, he lived as he wanted, so we should remember his happiness and the smiles he gave to all of us."
Our thoughts are with his family, friends, colleagues and fans.
Nathan Price was a very friendly guy from the UK and has worked for a lot of studios over the past years, including Alpha Males, Butch Dixon, UK Naked Men and Men At Play.
Ironically, Nathan Price was nominated as best bottom at the British HOTRODS gay porn awards, which was held on July 8, 2012.
Some responses from his colleagues and friends in the adult business:
Whoa: RIP one of my most recent scene partners, Nathan Price.He was sweet and funny. Big love to you from the other side, buddy.

— Conner Habib (@ConnerHabib) July 11, 2012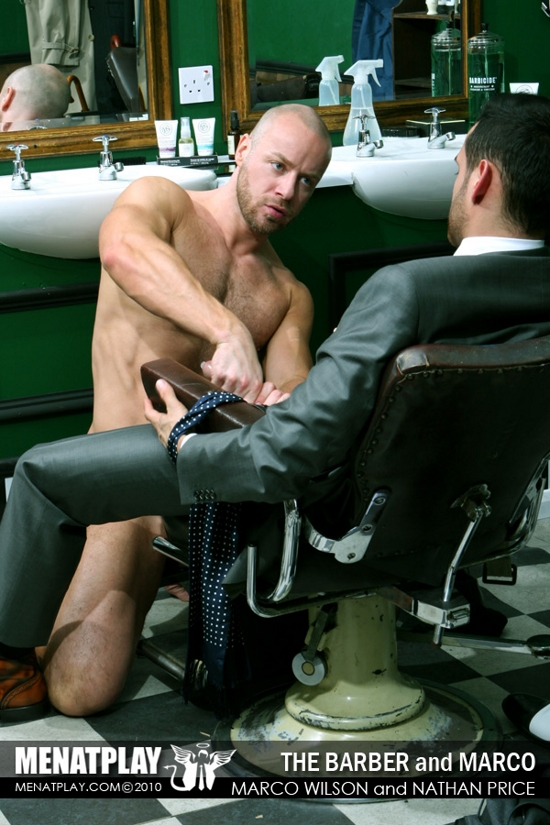 Nathan Price with Marco Wilson for Men At Play