Blogged in Hardcore, Lucas Entertainment, Uncut Cocks on July 29th, 2012


Tags: Lucas Entertainment, Take it like a man, Tate Ryder, Will Helm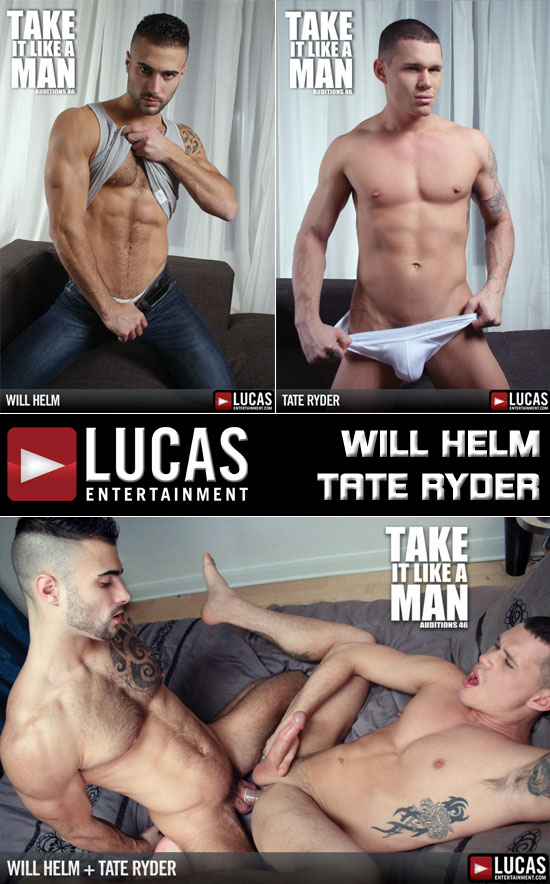 There isn't much chitchat between Will Helm and Tate Ryder: these two young and hot guys are much more skilled with their body language, which is why they don't even bother wearing clothes during their interview! They start out with some hot-and-heavy kissing, and watching Will's lean, sculpted body flex and bend is beyond a pleasure; the light down of hair that covers his stomach and chest is perfect.
Tate is an undeniable bottom who is constantly hungry to service his men, and he starts out by sucking and swallowing on Will's uncut cock — Will is always so hard that his dick stands up perfectly erect. Will returns the favor by blowing Tate, but with Will so close to the bottom's ass, he eats him out before moving on to his main course.
Will throws on a condom and gets Tate on his side where he pounds him deep. Will is all about different positions, and he flips him around to enjoy the full effect of Tate's ass: on his hands and knees and his back before they both reach their climax!