Blogged in Hardcore, Southern Strokes on June 15th, 2012


Tags: Blowjobs/Oral, fucking, Josh, Southern Strokes, Xavier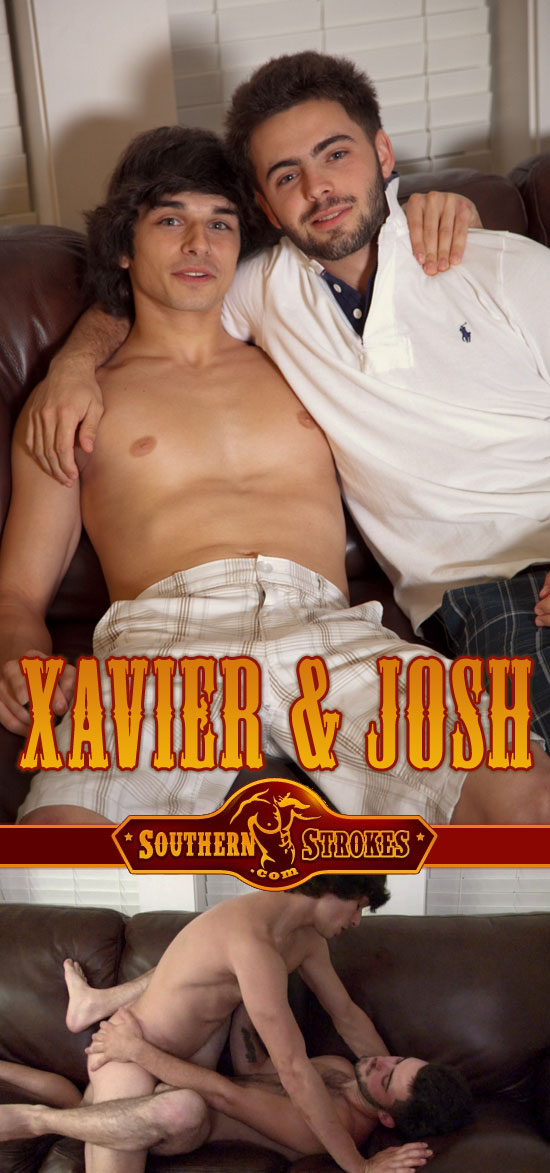 [flowplayer src='https://ilovejocks.com/vids/xavier-josh.flv' width=550 height=310 splash='https://ilovejocks.com/vids/flowplayer.jpg']
There was no way I was gonna let Xavier and Josh leave the Ranch without seeing those two fuck. I had already planned this pairing before anyone had made it out for the weekend but we all what happens when you plan. I thought these two were gonna kill each other the first night they were here. Lets just say, they weren't getting along so well.
It was the last scene of the weekend so I stuck to my guns and told the two of them that they were going to do a scene together. I was anxious to see how they were gonna handle fucking each other. The truth is that the only reason that they didn't get along is because they were both a lil jealous of the other. It makes for great sex.
These two studs are just about the same size giving the edge to Xavier on the body and Josh on the braun. I sat the two of them on the couch and told them to start making out and then it just went naturally from there. Josh got down on his knees and suck Xavier until he was rock hard.
Xavier put Josh on all fours and slowly entered his tight hairy hole. This is what I was waiting for; Josh on all fours with his back arched and his meaty ass in the air for use as Xavier's ripped body pulsated with ever thrust of his thick hard cock. They both emptied their loads on Josh's stomach. I think they might be ready for round two.