Blogged in Hardcore, Lucas Entertainment on June 29th, 2012


Tags: Adam Avery, cum, Lucas Entertainment, Muscle Jocks, Nick Ford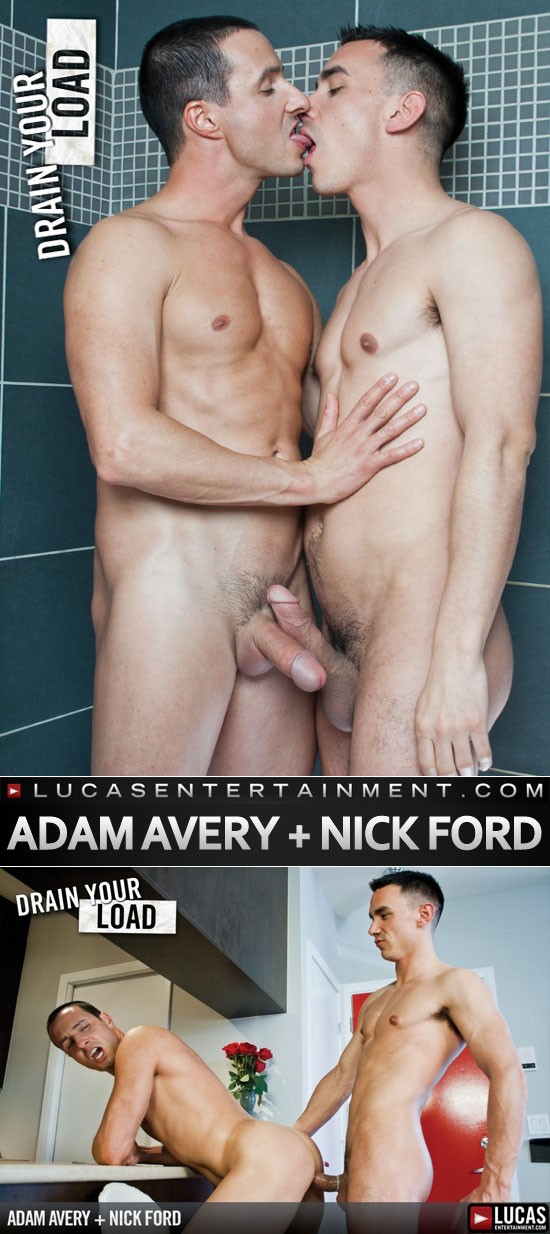 [flowplayer src='https://ilovejocks.com/vids/drainyourload.mp4′ width=550 height=310 splash='https://ilovejocks.com/vids/flowplayer.jpg']
A jog under the hot sun doubles as a cruising opportunity for both Nick Ford and Adam Avery, two dark-haired men who cross paths at just the right time. Their jog turns into a follow-the-leader game as Kick lures Adam back to his apartment, where he tears into the young man the minute the door shuts. Nick pulls up Adam's shirt, pulls down his gym shorts, and lets the smooth and beautiful uncut cock hidden away pop out and into Nick's mouth.
Slowly and sensually Nick works on Adam's meat, who grabs Nick's head and shows him exactly how he likes it. When Nick is ready for some service himself, Adam drops to his knees — it didn't take him long to get completely naked — and Nick gets ready. With all of his clothes off too, Nick leans against the wall while Adam uses both his hands and mouth to swallow up Nick's erection, slurping on it every second of his wet blowjob.
The oral sex turns into a rimjob: it's the perfect way for Nick to tease Adam, who is a hungry bottom when the time for penetration finally arrives. Adam bends over at first, but he shows off his true skills at getting fucked when Nick sits down in a chair while Adam straddles him. While they're staring into each other's eyes, face-to-face, Adam rides Nick's hard cock until they both cum!