Blogged in Blake Mason, Hardcore, Trial Membership, Uncut Cocks on June 19th, 2012


Tags: Blake Mason, British lads, Janusz Gol, Shayne, uncut cocks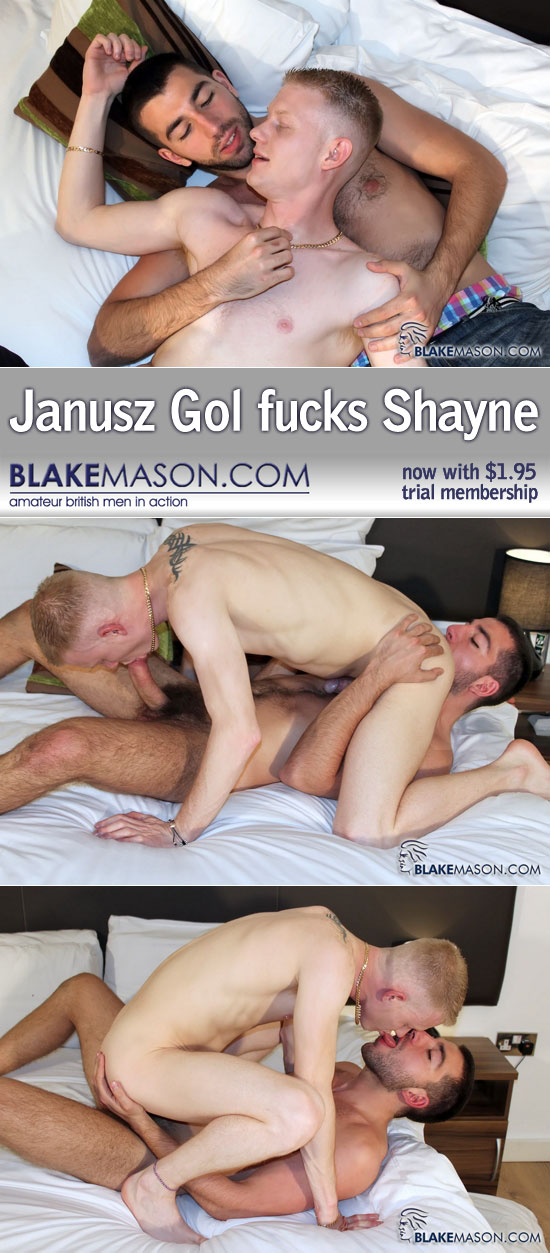 Our resident dirty-lad Shayne and sexy Janusz Gol have had something brewing between them off camera for awhile, and we've finally arranged to let them have at it!
The anticipation obviously paid off, these two are hurried and passionate right from the get-go; Shayne is choking himself on Janusz' big cock before the bloke even has his pants off! When they get into a sixty-nine, Janusz buries his tongue and fingers in Shayne's ass to open him up. Even with the stretch, Shayne is still moaning and groaning as Janusz fucks his ass.
It's the pain that feels so good, as we all know, and Shayne is soon shooting his cum all over his stomach as Janusz drills him in missionary. We'll have to hose Shayne off after Janusz straddles him and shoots all over his chest!