Blogged in Gay Porn News on June 19th, 2012


Tags: Anthony Romero, Austin Wilde, CockyBoys, Guys in Sweatpants

Exciting things are going to happen for Austin Wilde and Anthony Romero.  After Austin was fired by Next Door Studios and his lover Anthony left the company as well, they had talks with some big names (including Corbin Fisher), they did a scene together with Austin and Zane for AustinZane.com and they announced the launch of their very own site.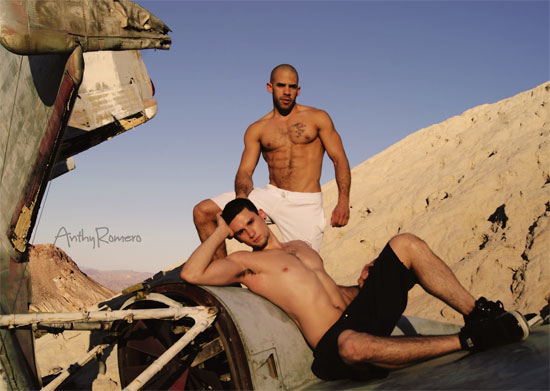 Today, both Austin and Anthony posted on their blogs [here and here] that they have signed an exclusive contract with CockyBoys. The reason to choose for CockyBoys is simple; they've got hot guys with whom they would love to work. Austin seems interested in fucking Max Ryder, while Anthony would love to get a ride from Tommy Defendi. They also want to pair up and play with Kennedy Carter's uncut cock.
The other reason, they chose CockyBoys is because of CockyBoys' creativity. CockyBoys is going to help the two boys with their own site Guys in Sweatpants.