Blogged in Bareback, Chaosmen on May 15th, 2012


Tags: bareback, Chaosmen, Chip, Heather, Muscle Jocks, raw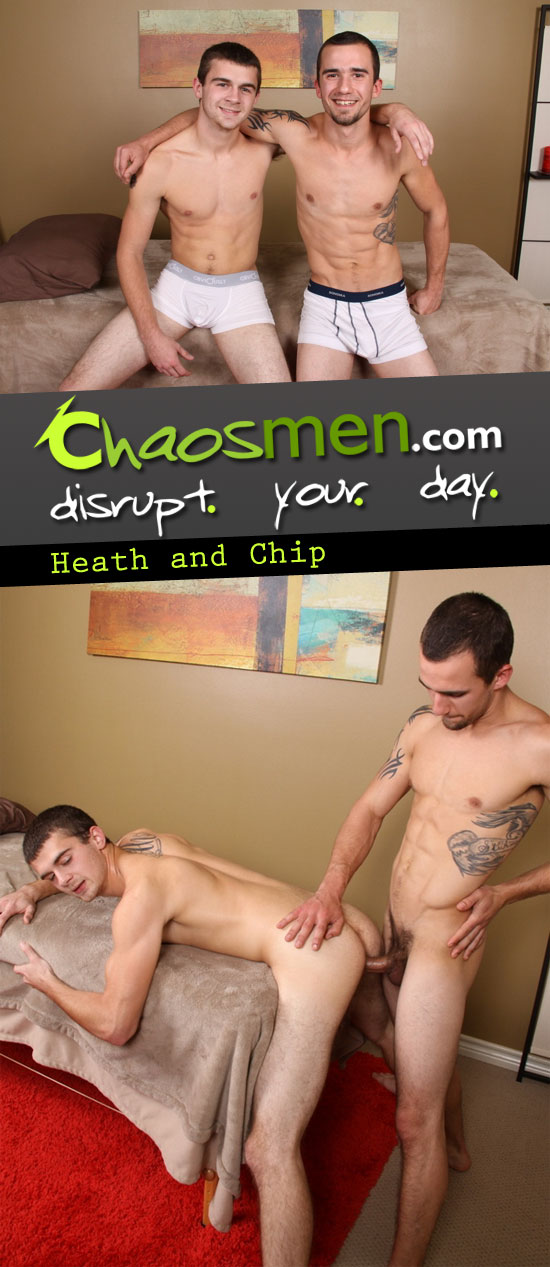 [flowplayer src='https://ilovejocks.com/vids/chaosmen_heath_chip.mp4′ width=550 height=310 splash='https://ilovejocks.com/vids/flowplayer.jpg']
Heath is always bone hard for his shoots. I suspect most viewers like to see a dude go 'balls deep" on a dude, but Heath knows his dick has a long reach. He monitors his depth by not diving in too far, and yet still keeps hard. I think his cock head gives him the most pleasure so it works for him.
Works for Chip who often has to keep a hand on his partners leg to make sure they don't hit his spleen. Given that Heath is decently hung, Chip was rarely jerking away from Heath's dick.
Also given the challenge of fucking on the massage table, the two did great together. I love massage table themed movies, but they truly are best when the guy giving the massage is truly a body worker. We don't really get that, but the hint of the fantasy is there, and Heath really gives Chip a nice 'internal' massage.
Heath also was about to cum through most of this shoot, so fucking Chip till he cums was pretty easy and it is an awesome breeding session!