Blogged in Man Avenue, Solo on April 4th, 2012


Tags: jerking off, Jessie Colter, Man Avenue, muscle jock, Solo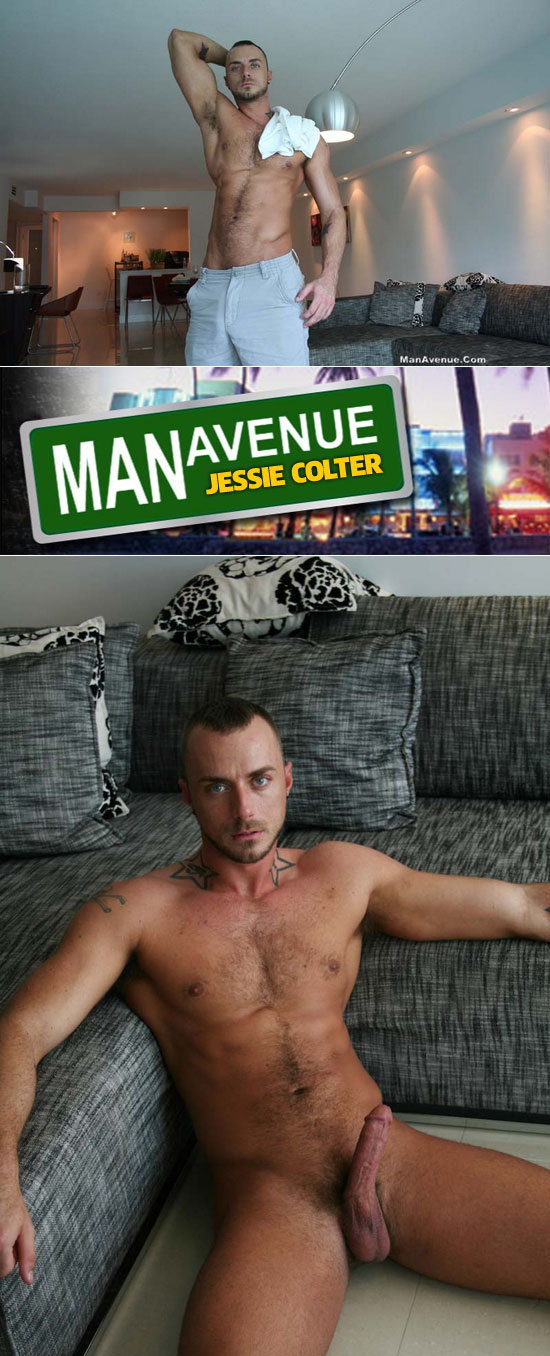 [flowplayer src='https://ilovejocks.com/vids/jessiecolter.flv' width=550 height=310 splash='https://ilovejocks.com/vids/flowplayer.jpg']
Jessie Colter will tell you that he loves getting fucked…Sooooo, it's no wonder he wanted to stick something up his ass while jerking off for us.
He starts his hot video – hard dick already out of his shorts, my kind of model. After letting the camera check out his hairy body, he does a bit of posing and flexing for us then shows us his perfect ass and hole.
Before long, his thumb is jammed up his ass… he's yanking his dick rapid-fire, his body quivers, abs contract and then he blows cum all over himself and the floor.
"A Thumbs Up" by Jessie Colter…This week's hot new update from Man Avenue. Sit back, get lubed up, play with your own hole and beat your dick with Jessie.