Blogged in $1 Membership, College Dudes, Hardcore on April 10th, 2012


Tags: 1 dollar membership, Bryan Cavallo, College Dudes, Jared Kent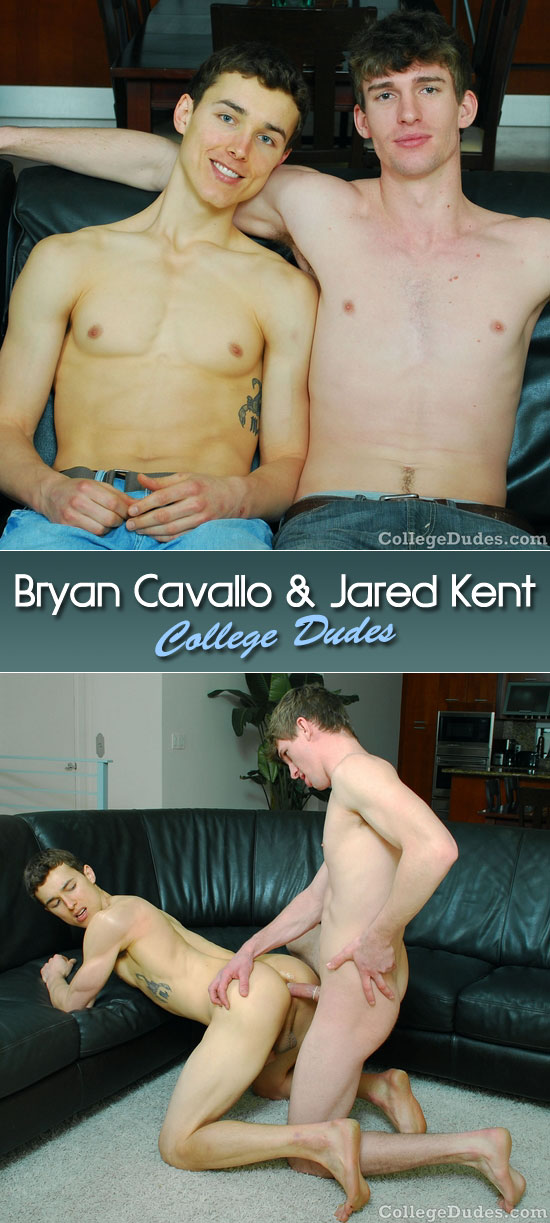 [flowplayer src='https://ilovejocks.com/vids/bryan_jared.flv' width=550 height=310 splash='https://ilovejocks.com/vids/flowplayer.jpg']
Bryan Cavallo returns with Jared Kent to make some sparks fly. Both of these college studs are over six foot tall, and both are fit and eager. Jared loves taking a hot dick, so he was especially impressed with Bryan and his fat uncut monster. After the clothes come off, Bryan is on Jareds cock, giving a signature blowjob and getting Jared extremely excited.
Jared tries deepthroating Bryan amd just barely gets it all the way down his throat – by the look on Bryans face he has found the best cock-sucker ever! Jared prepares for Bryan and his big schlong by bending down onto his knees, shoving his hot ass straight out, and just waiting for Bryan to jump inside.
Bryan loosens up Jared fast, and before long the fucking is like lightning! Bryan pins down Jared onto the couch and pumps away even more, making Jared a very happy man. Once he is on his back with his feet in the air, Jared jerks it until he explodes all over himself. Jareds ass must be special, because Bryan shoots out what is probably his biggest load ever!