Blogged in Hardcore, Southern Strokes on March 23rd, 2012


Tags: Cole, college jocks, Haigan, Southern Strokes, uncut cock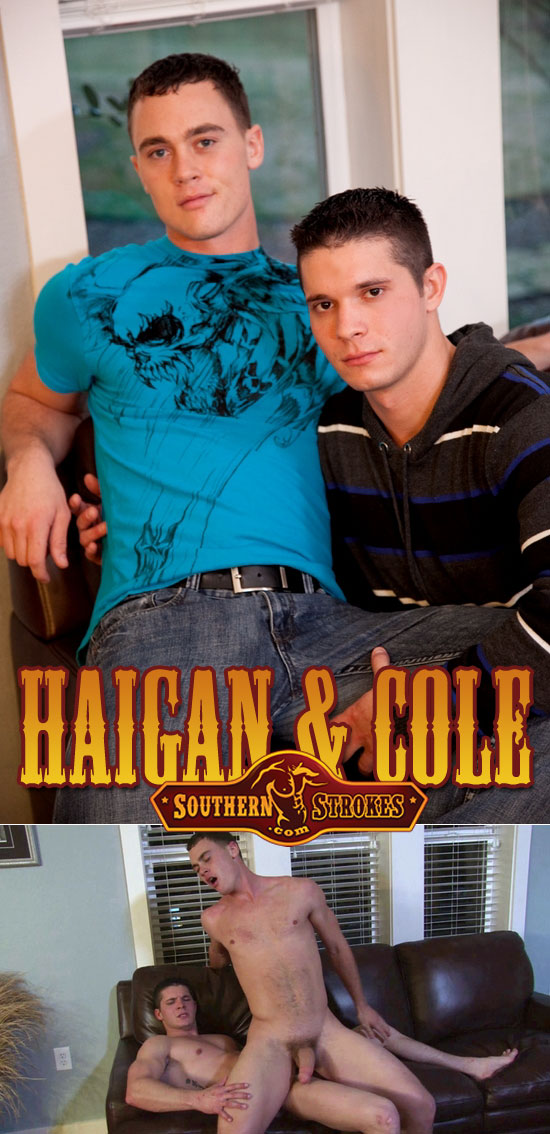 You better have a towel near by before you settle in to watch Haigan and Cole. These two Southern Steers were horned up for each other as they fucked like only two real country boys could know how. Cole is a big boy which only made Haigan want him more. We all know that Haigan loves to fuck but who knew how much he loves tossing salad.
Haigan worked his tongue in and out of Cole's hole as Cole squirmed on the couch. The deeper Haigan's tongue penetrated Cole's ass, the more they both went wild. At one point, I was sure that Haigan was going to blow his load as his tongue was darting in and out of Cole's tunnel while his other hand was tending to his uncut cock.
Cole was begging to have Haigan inside him so Haigan lubed up Cole's hole with a solid spit and then slowly teased him with his uncut cock. Cole was ready to be taken and he let Haigan know it by bucking his hips and forcing Haigan's throbbing cock to go deeper and deeper inside him. Haigan fuck Cole in every position imaginable until both studs were ready to burst.
Cole let his load out first as Haigan was drilling him deep as he held his ankles up in the air. Cole shot a huge load all over his hairy chiseled chest and stomach. Haigan pulled out and let go of a shower of yummy cum that Cole desperately wanted to taste. Cole caught Haigan's cum midstream and milked the rest out of Haigan with his expert oral skills before the two shared Haigan's juices by a passionate kiss.