Blogged in Hardcore, Sean Cody on March 30th, 2012


Tags: Brodie, hairy ass, Phillip, Sean Cody, shower fuck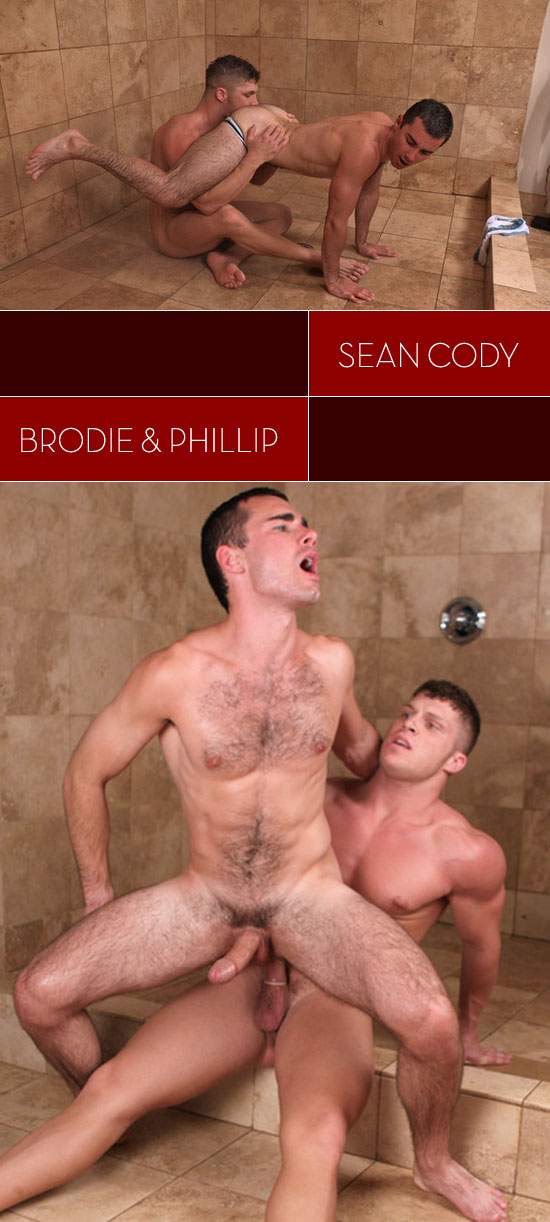 "He has such a great ass I wish I was able to fuck it," Phillip said, pointing to Brodie. "Guess I'll just have to settle for eating it!" The shower was running. Hot water was flowing, and the boys were stripped down to their underwear.
They stepped under the shower head, and you could see their hard-ons through their wet underwear. Phillip was all about exploring every inch of Brodie's body with his mouth… he had his face shoved in Brodie's pits, his crotch and even his feet. "I saw a pair of underwear in front of me and right away wanted to shove it in my mouth," he said, laughing. "I love the way a guy smells!"
Brodie took charge, and he was having a great time throwing Phillip around the shower. "Its like our very own water park," Brodie said, moments before he picked Phillip up and carried him to the other side of the room. Before Brodie started fucking Phillip he really took his time and aggressively fucked his face… at times almost making him beg for it.
"He has a really great cock and I can't get enough!" Phillip told us. Both guys loved the water and they had fun trying to figure out the best way to fuck in a hot, wet setting! When Brodie came he really wanted to shoot all over Phillip's face and into his mouth. "Cum tastes great!" Phillip explained. He likes to spit the cum out over a guys dick and start to suck it again… almost like "turning it into lube" (as he put it)!