Blogged in $1 Membership, Hardcore, Naked Sword on March 15th, 2012


Tags: 1 dollar membership, Christian Wilde, Naked Sword, Tony Hunter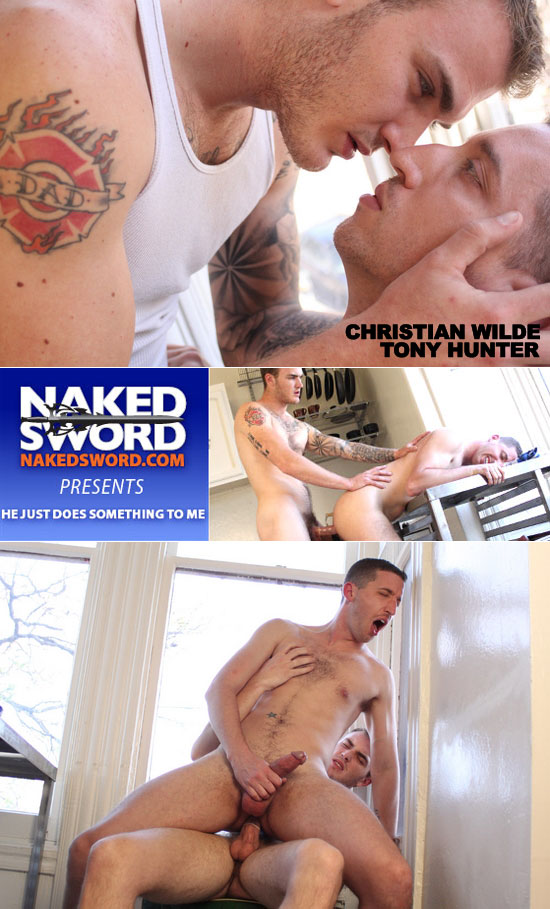 [flowplayer src='https://ilovejocks.com/vids/tony_christian.flv' width=550 height=310 splash='https://ilovejocks.com/vids/flowplayer.jpg']
The second scene from the brand new Naked Sword division headed by mr. Pam is now live.  If you liked the first Naked Sword Originals scene (here) you are going to love this!  Super hot Tony Hunter and Christian Wilde really get creative in the kitchen in this steamy scene, called "He Just Does Something To Me".
Anyone who's ever been in a relationship knows the best part of getting into a fight is the make-up sex. Exploring another aspect of love that some couples know all too well, these boyfriends work out their issues with each other with a no-holes-barred white knuckle fuck and suck session that will leave you breathless. Christian warms up Tony's meaty ass with whatever implements he can get his hands on in the kitchen.
Tony sure wants it bad, but his boyfriend isn't about to let him off easy. Fucking the cum out of him, Christian and Tony's brutally aggressive ass fucking is punctuated with some surprisingly tender moments that might make some couples re-think the need for couples therapy.