Blogged in $1 Membership, College Dudes, Solo on March 2nd, 2012


Tags: 1 dollar membership, College Dudes, jerking off, Sean Summers, Solo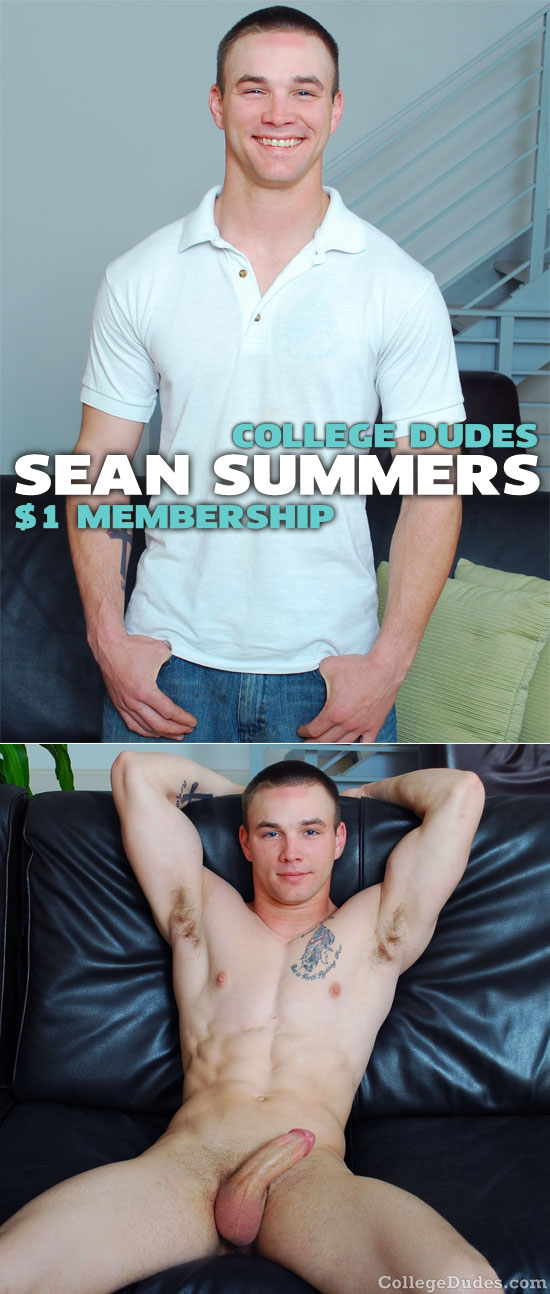 [flowplayer src='https://ilovejocks.com/vids/sean_summers.flv' width=550 height=310 splash='https://ilovejocks.com/vids/flowplayer.jpg']
Sean Summers is a 23 year old hottie with a heart of gold and a libido to match. Sean immediately won us over with his smooth talk and sexy body – this kid rides bulls for fun, so you know he is a thrill seeker! Sean takes off his clothes to show off his perfect abs and sexy butt, and within a few more minutes he is rock hard and stroking his cock.
Sean loves to feel his dick, and he loves playing with the head especially. As he gets more into it, he begins pinching his nipple as he jerks off harder. Soon, however, Sean is on his knees showing off his ass and shoving his dick back through his sexy legs. As he pushes his dick back, he slowly spreads his ass to show us his hot tight hole, and looks back sexily at the camera.
Sean knows how to tease! After a few more minutes, Sean is on his back, once again rubbing his chest and payin special attention to his nipples. As he gets closer to climax, his breathing increases and his strokes become more rough. Finally, Sean shoots a huge gusher all over both himself and the couch. This kid cums buckets!