Blogged in $1 Membership, College Dudes, Hardcore on March 16th, 2012


Tags: 1 dollar membership, Alex Vaara, Angel Rock, College Dudes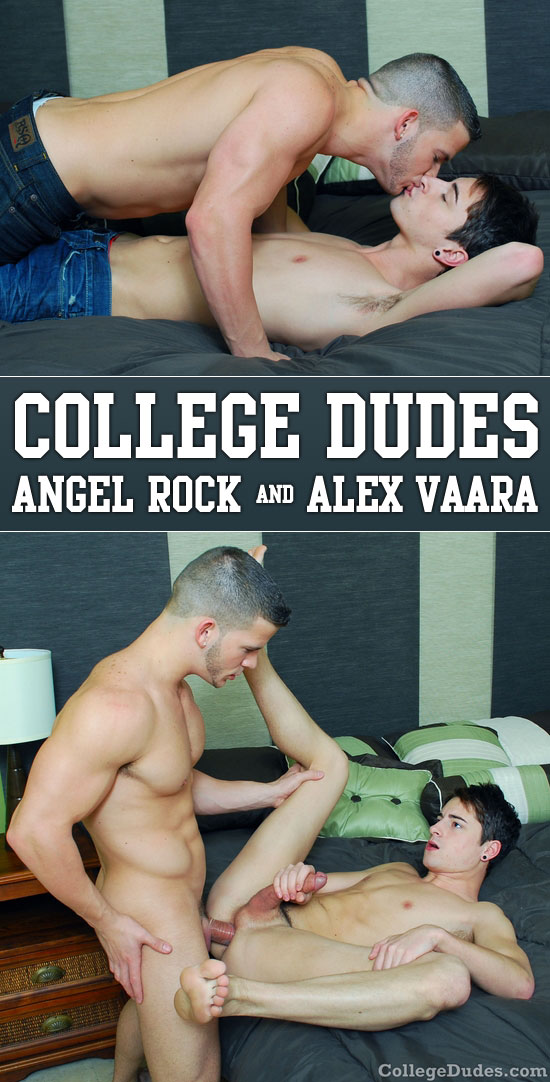 [flowplayer src='https://ilovejocks.com/vids/angel_alex.flv' width=550 height=310 splash='https://ilovejocks.com/vids/flowplayer.jpg']
Angel Rock makes Alex Vaara one of the happiest bottoms alive in this awesome fuck! Angel and Alex are rock hard from the start, and Alex loves trying to stuff his mouth full of Angels stiff latin dick. Alex slurps and sucks like the great dick-sucker he is, and after a while he hops on top of Angel in a 69 and continues to stuff it down his throat.
Angel grabs a dildo and loosens up Alex with it as the two continue to suck each other off. Before long, Alex is on his back as Angel slowly enters Alexs firm tight hole. Angel gives it to Alex, but not before he turns him over onto his knees doggie style. At this point, Angel lets loose, fucking the shit out of Alex – who is loving every minute of it and staying hard as a rock himself.
On their sides, Angel continues to pound into Alex, passionately kissing him as he forcefully fucks him. Alex blows his load and Angel does the same. These two college jocks make out a while longer – not wanting it to end.