Blogged in CockyBoys, Hardcore on March 22nd, 2012


Tags: CockyBoys, Gabriel Clark, intense fuck, Seth Knight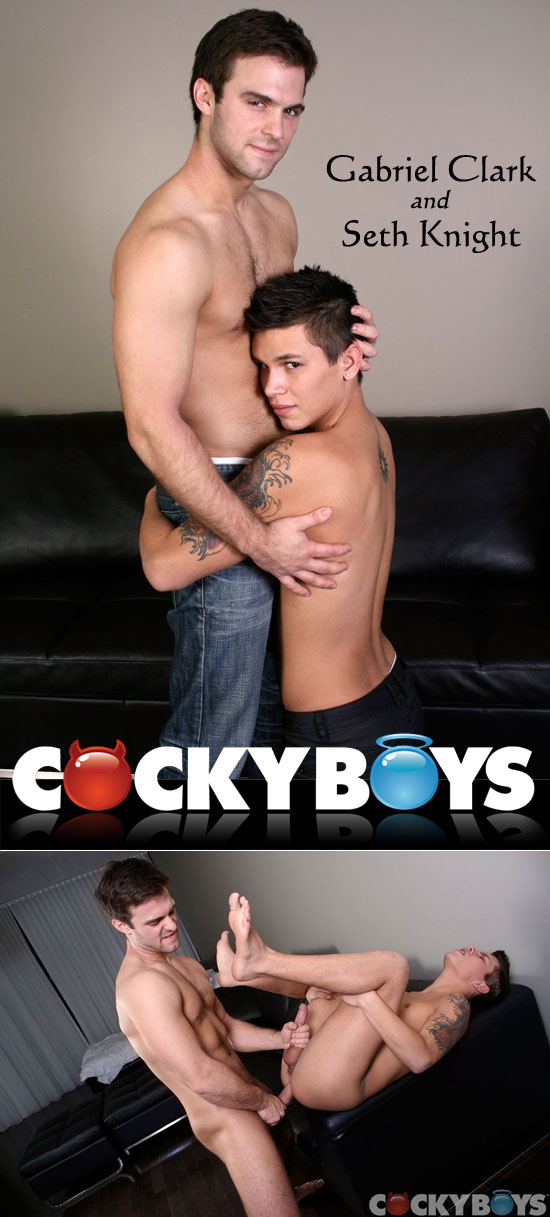 [flowplayer src='https://ilovejocks.com/vids/gabriel_seth.flv' width=550 height=310 splash='https://ilovejocks.com/vids/flowplayer.jpg']
Have you ever heard the saying that the way to a man's heart goes through his stomach? Cook him a nice meal and he'll make love to you all night long. Hungry bottom boys have a similar saying- "Fuck their brains out and they'll love you to death!" This is how Seth Knight fell in love with Gabriel Clark on the set of this scene. It was love at first thrust.
I don't think either one of them knew what they were feeling at first but as soon as Gabriel's hard fucking cock started pounding into Seth Knight's hungry boyhole – they knew this was the real thing. Gabriel was fucking the little twink so hard that I just stood there and gazed with amazement. If it wasn't for Seth's rock hard dick that was screaming "I'm Lovin' it!!!" I would have considered myself to be a witness to rape. It was brutal.
There really is no other word I could use to describe the action. The harder Gabriel was fucking the more Seth was begging to be fucked harder. At one point, I could see myself dialing 911 because I was pretty sure one of them was about to pass out. They were fucking as if it was the last time they'll ever have sex again. You can't fake this stuff.
In the end, after Gabriel had covered the whole place with his cum (and drowned Seth in it too), they were both anxious to go at it again. In fact, I'm pretty sure that if Gabriel and Seth lived in the same city, they would be fucking right now as you're reading this… while watching this scene… which is what everybody should do right now!