Blogged in Big Dicks, Hardcore, Interracial Porn, Lucas Entertainment on February 26th, 2012


Tags: Colin Black, Dominic Pacifico, flip flop, interracial, Lucas Entertainment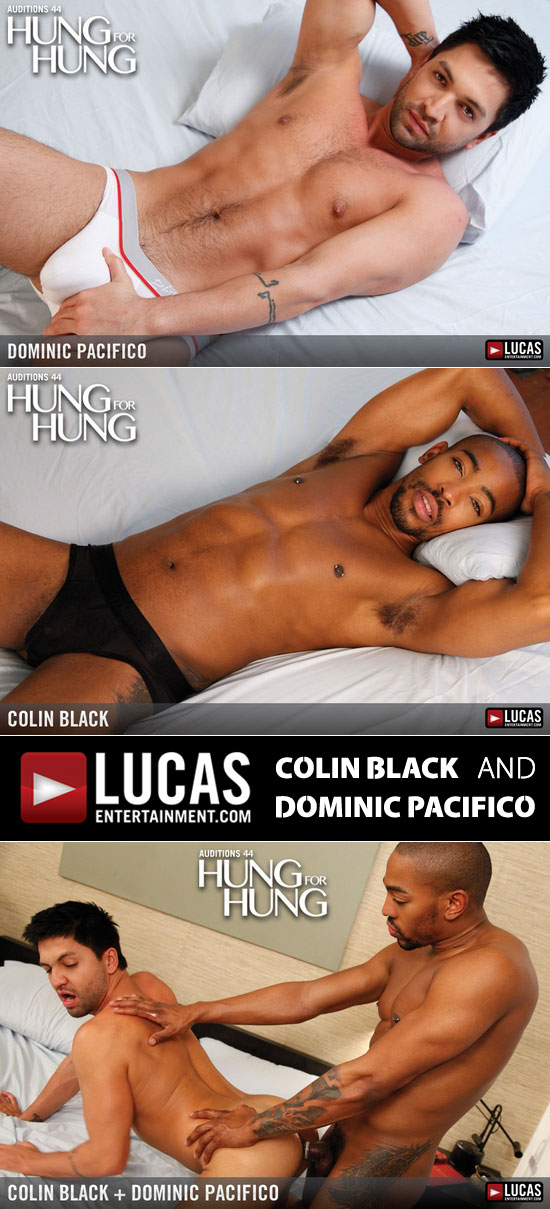 [flowplayer src='https://ilovejocks.com/vids/colin_dominic.mp4′ width=550 height=310 splash='https://ilovejocks.com/vids/flowplayer.jpg']
Black hunk Colin Black and Texan stud Dominic Pacifico return for another round of interviews with Michael Lucas, and while they're talking it's clear that these hot guys love to laugh and show of their bright smiles. When the chit-chat is over, Dominic hops right on top of Colin and grinds into his body while passionately kissing.
They take off each other's clothes and check out their hot bodies and muscles, feeling free to see with their hands and not just their eyes. Colin strips his pants off, and Dominic takes that as his cue that the black stud is ready for a blowjob. With Colin standing over him, Dominic puckers his lips and starts sucking on the big black cock before him.
With an ass worthy of much attention, Colin turns Dominic around and eats him out before putting on a condom and fucks him. Colin rides Dominic's ass like a beast doggy-style, and the sexy bottom loves every thrust and pound. Dominic wants some action himself – Colin offers him his ass, which Dominic fingers before fucking Colin, who is still on his elbows and knees. At one point Dominic fucks Colin with rhythmic passion, bringing them both to a hot climax!