Blogged in Solo, Southern Strokes on January 25th, 2012


Tags: Brandon Lewis, jerking off, Solo, Southern Strokes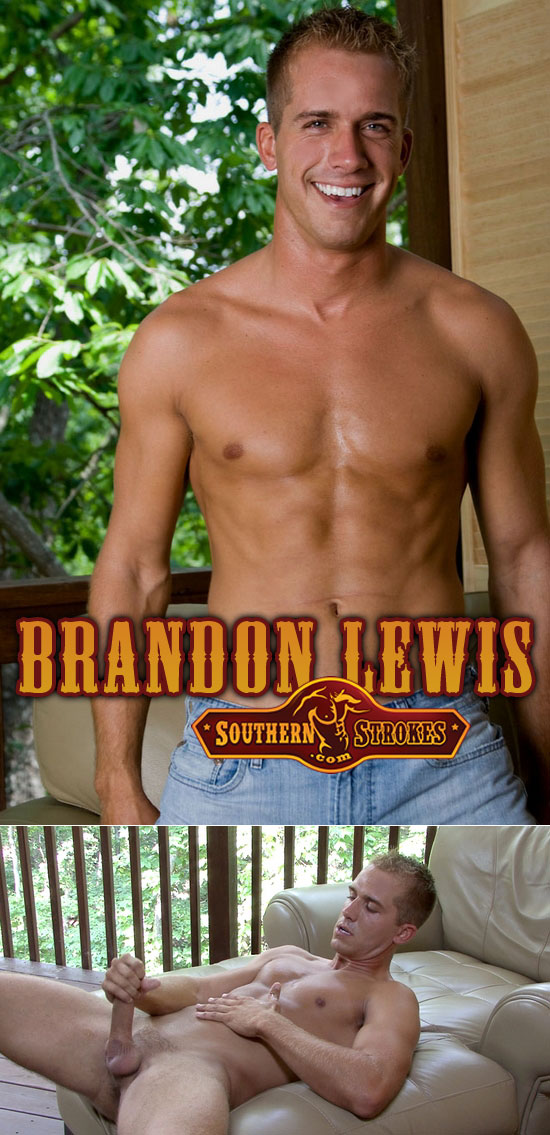 Some guys are made for porn, there's no doubt about it. Can you imagine a hot dude like Brandon Lewis keeping that awesome body and tasty jock cock all to himself? What a horrible world that would be!
Thankfully for us, Brandon Lewis is pretty eager to share that hot muscled bod, that hard throbbing cock and that sweet tight ass of his with the guys in this video from the Southern Strokes site.
He's not only built and horny, he's handsome and sweet too. You just need to see the guy smile and your heart melts. But although that softer side is enough to make any one of us want to cuddle him and snuggle up, as soon as we get a look at that hard jock cock and his deliciously snug hole we're feeling less romantic and a whole lot more horny!
Believe me, when you see him throwing his legs in the air and stroking his jock cock as he finger fucks his own hole you'll be imagining it's you there, kneeling with your hard wet helmet sliding into that ass and ramming the rest of your solid inches deep into him.
You can save all that cuddling for later, because right now he needs his ass fucked good and hard by a big throbbing cock like yours, while he jacks himself off until he can't take your meat slamming into his prostate any more and empties his hot white cum load over his abs!
Once you've pulled out and hosed him down with your own cum load too – then it's time to cuddle. lol