Blogged in Bareback, Hardcore, Sean Cody on January 22nd, 2012


Tags: bareback, Curtis, flip flop, Liev, Sean Cody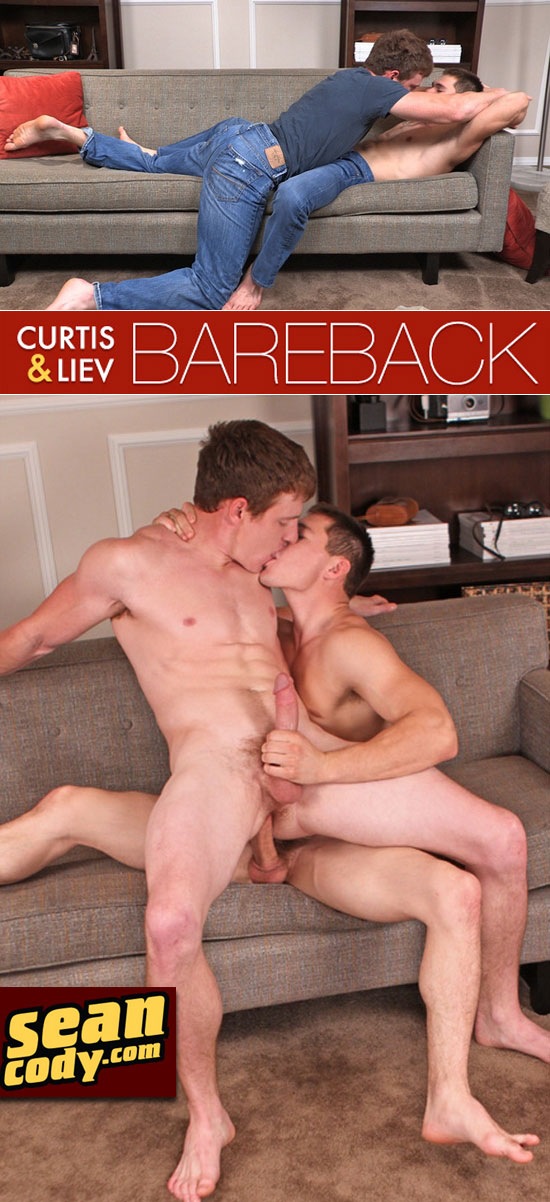 Curtis and Liev were flirty with each other right from the beginning. Curtis was happy to be back. I hadn't seen him in over a year and it didn't seem like he'd changed a bit. He's a southern boy who likes to get fucked! Liev had a big smile on his face. He was ready to go.
One thing I had forgotten about Curtis is that he can deep throat a cock like nobody else. Liev has a pretty long one, and Curtis had to work up to it, but he took the whole thing into his throat to the point that tears came to his eyes. And Liev loved that! Curtis is also very capable when it comes to taking a dick up his ass. A lot of guys have to take it slow, edging down until their hole adjusts. But not Curtis.
He sat right down on Liev's cock all the way to the balls on the first try! I loved how aggressive both of them became… Liev slapping Curtis' ass and saying "Ride that cock," Curtis pushing back and saying "Fuck me."
Liev surprised me by saying that he wanted to take a turn getting fucked. Curtis pushed his huge mushroom head in and Liev gave it a good try. To be honest, I think Curtis was too big for Liev. But they both had fun and then went back to Curtis on the bottom. After a good, long pounding, Curtis blew a nice, big load… quite a few squirts, with his balls clenched really tight!