Blogged in Dirty Boy Video, Solo on January 12th, 2012


Tags: Dirty Boy Video, FleshJack, Kyle, skater, Solo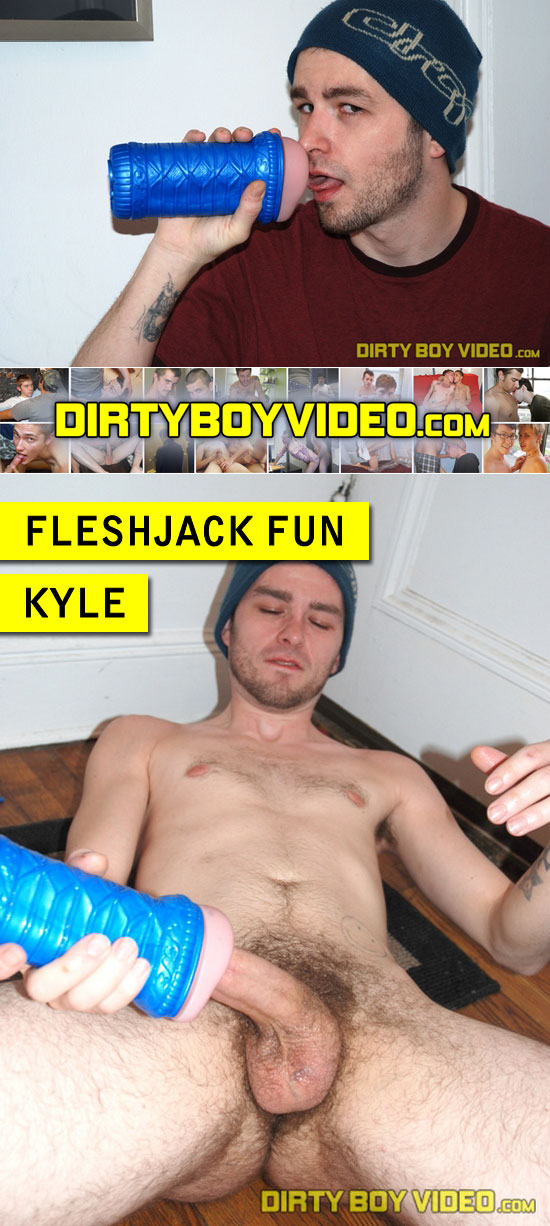 [flowplayer src='https://ilovejocks.com/vids/dbv_kyle.mp4′ width=550 height=310 splash='https://ilovejocks.com/vids/flowplayer.jpg']
Skater dude Kyle came over late one night to hang, and we showed him our new FleshJack [get your own here], it's called a 'Sword'. We named it 'Meatwad' for no particular reason. Yes, we'd been drinking!
He took one look and dropped to the floor to try it out. Which means stick his dick in it and fuck it! Warming up he gave it a lick, just to see what it tasted like. "Not bad," he said.
Pulling off his sweat pants he lubed the thing up and slid it over his very hard cock. His instant hard ons are just one reason we like hanging out with Kyle! And from the force of his come load you can tell that FleshJack is his new best friend!