Blogged in $1 Membership, College Dudes, Hardcore on January 20th, 2012


Tags: 1 dollar membership, College Dudes, college jocks, Dylan Roberts, Jerry Ford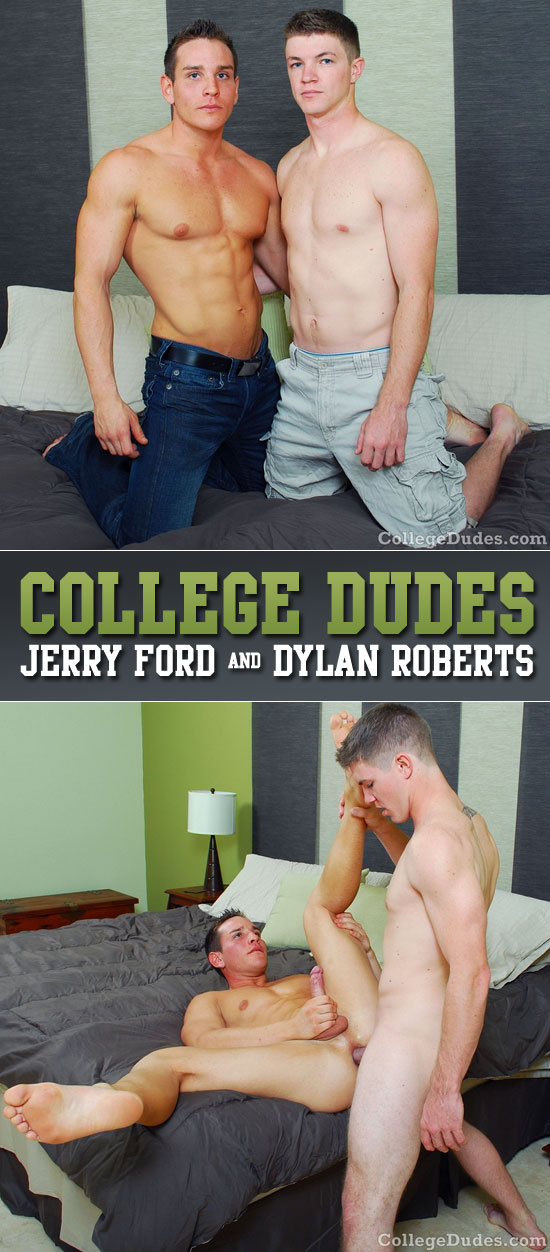 [flowplayer src='https://ilovejocks.com/vids/jerry_dylan.flv' width=550 height=310 splash='https://ilovejocks.com/vids/flowplayer.jpg']
Jerry Ford is teamed up with Dylan Roberts for an exciting fuck. Dylan has gotten a lot more buff since we last saw him, but no one around here is complaining! Thankfully his love of sex has not changed – Dylan was ready to go for some Jerry Ford dick.
Jerry and Dylan make out and strip down, afterward each paid some special attention to each others cocks. Jerry goes first, giving Dylan a signature Jerry Ford blowjob. Dylan looked like he was about to nut with Jerrys lips around his dick. Dylan goes down on Jerry as well, and Dylan sucks dick as if he has been cock-starved. Soon Dylan is on his knees with his ass in the air waiting for the pounding that is about to come.
Jerry slides in slowly then begins to up the tempo until Dylan is getting a terrific pounding! Pushing Dylan flat onto the bed, Jerry continues to get Dylan from behind until he abruptly rolls him over and grabs Dylans ankles. The fucking continues until Dylan shoots a huge load all over himself and Jerry pulls out and does likewise.