Blogged in Big Dicks, Chaosmen, Solo on December 13th, 2011


Tags: big cock, Chaosmen, Jaxson, jerking off, muscle jock, Solo, straight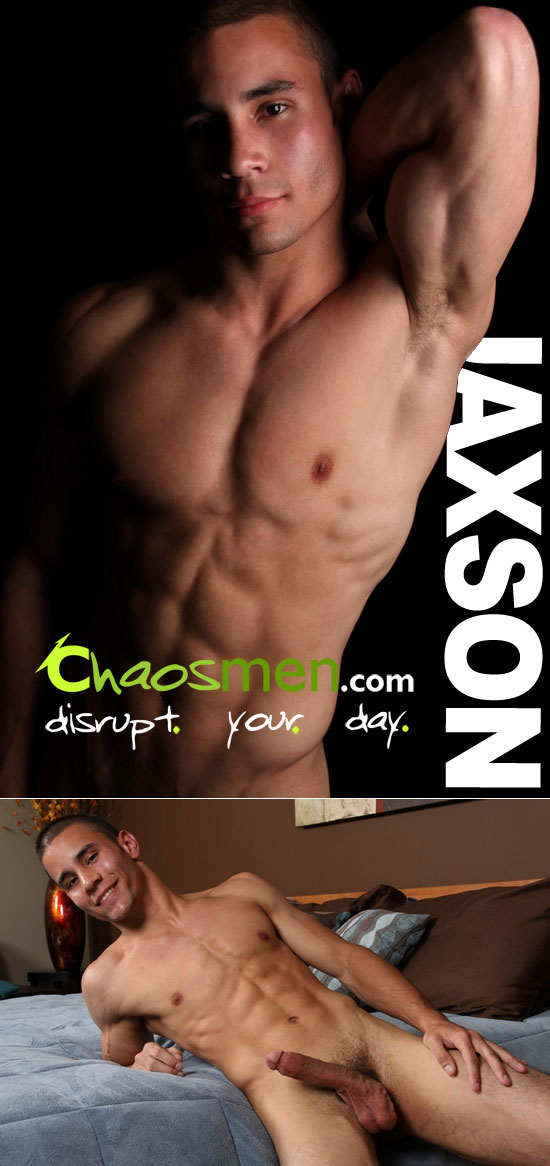 I was really happy to pick Jaxson up at the airport. His smile was really easy, and seemed like a chill type of dude. Jaxson was not nervous about doing the shoot, mainly because he is confident his dick is super-sized. I did notice he had a tough time looking me in the eye, and that was something that I struggled with during his photos and videos.
You don't notice it at all during the photos, but it was tough to get him to look into the camera like I prefer. But we got it. For the solo, he is looking all around, but then he gets focused on the audience and it is pretty intense.
The guy is 19, and has an awesome lean muscle build. He likes wrestling and MMA. His favorite part on a girl is the ass, but because his dick is so long, he doubts anyone can take it. I of course know I could find someone to take it! It's not really thick, but it looks like a good 10 inches.
He is of many mixed heritages. He listed out all the nationalities, but all I could see was the dude got a really good mix of DNA. We had fun shooting his solo. He was hard the whole time, even when he showed off his ass, which usually is a boner buster.
Not sure he will be back. He is one of those guys that had an outstanding bill that needed paying, so with his earnings that would be taken care of. But ya never know. He had fun and thought it was easy. He's just not keen on working with a dude quite yet.