Blogged in $1 Membership, College Dudes, Solo on November 6th, 2011


Tags: 1 dollar membership, College Dudes, Connor Maguire, jerking off, redhead, Solo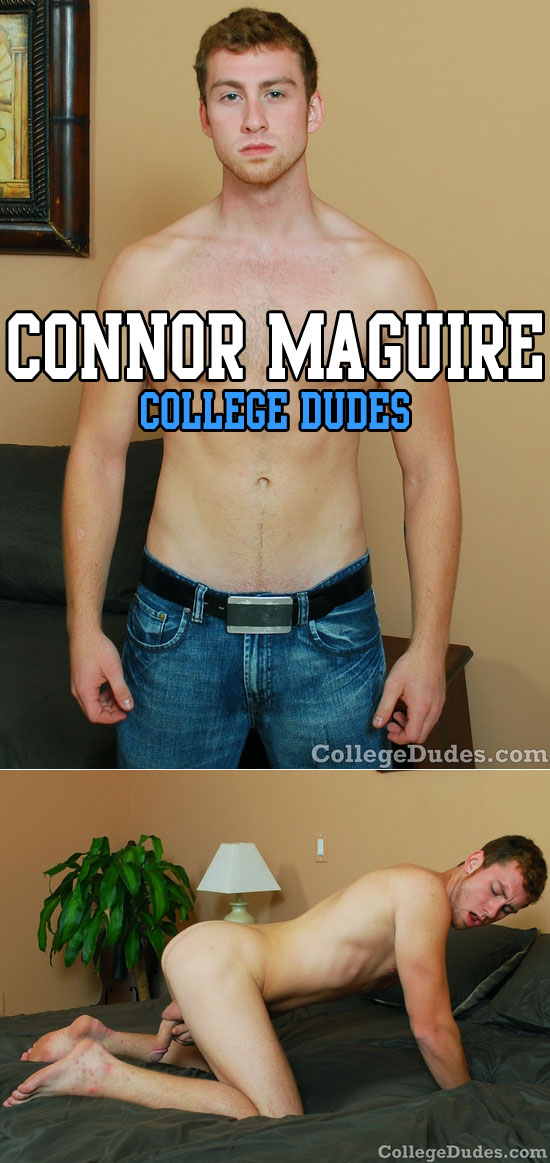 Connor Maguire is a fiery red head with a nice body and a big cock. We were really excited to be working with Connor, and when we met him in person we were even more excited. In his solo, Connor tells us about the time he had sex on a ferris wheel – we can imagine that was an exciting time! Other than normal things twenty year olds do, Connor is also on a quest to bag a celebrity.
Just thinking about it gets Connor riled-up. After he strips down to show off his nice body, Connor works up his dick and begins to stroke. Connor has a fat dick, and he loves wrapping his big hands around it and pumping hard without lube. As he rubs his chest and jerks it, Connor makes love to the camera and gives us a coy smile.
Soon Connor is on all fours shoving his ass in the air so that we get a peek at his delicious hole. He spreads his cheeks a few times as he continues to jerk his cock, and soon he is on his back getting even more into the show. Connor rubs his balls some as he begins to breathe heavier. After a few more minutes the strokes become even more vigorous, and Connor explodes all over himself.
Source: [afflink url="http://www.429mediagroup.com/jump.php?m=collegedudes" name="College Dudes"]