Blogged in $1 Membership, College Dudes, Solo on November 8th, 2011


Tags: 1 dollar membership, Chip Maveric, College Dudes, jerking off, Solo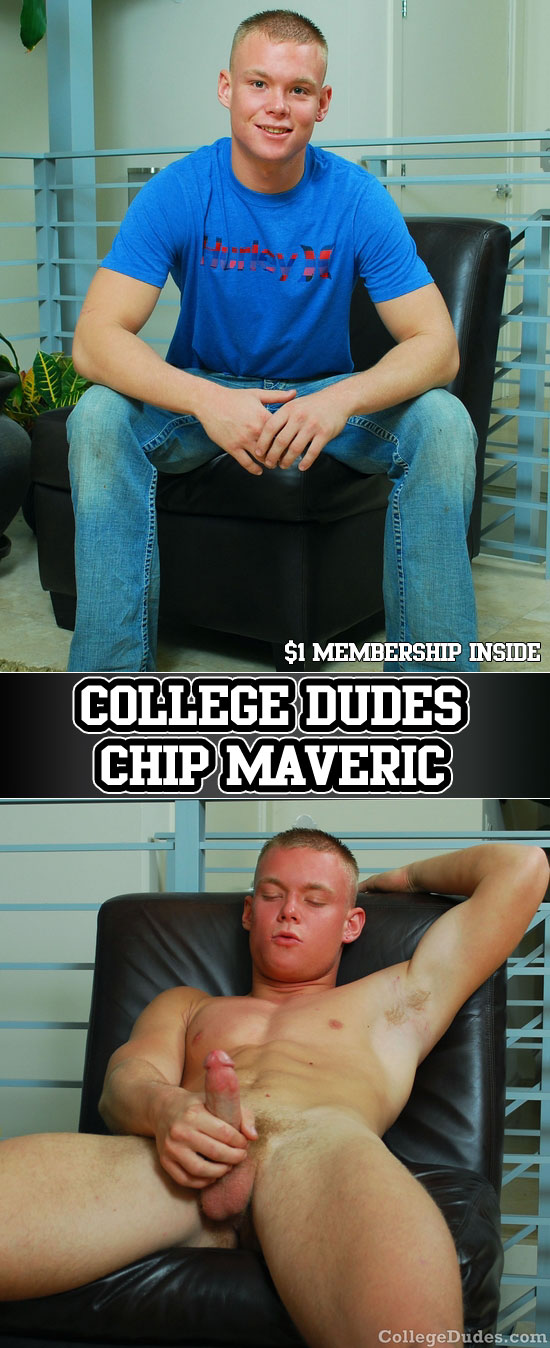 Chip Maveric is a 20 year-old absolute stud from way up north. When we first met Chip he had just gotten off a plane, and he was a little tired. However, in spite of his fatigue, his bright personality was still shining through. The next day we were dazzled by the way he performed. Chip talks a little about himself – it appears he is in the middle of mild and wild. We are glad that his wilder side comes out in his solo.
Chip strips off his clothes to reveal a very tight bod, one that Chip is very proud of. He works up his dick in and rubs his crotch, feeling a lot of pleasure as he stands in the middle of the room. Every once in a while he glances at the camera and smiles, knowing that everyone is appreciating one hot naked guy.
Chip handles his cock like a pro, and he plays with his balls a little as he begins to talk a little. Chip bends over the chair and shows us the goods – what a beautiful bubble butt this guy has! As he continues to stroke his cock, he gently spreads his asscheeks and shows us his pink virgin ass.
We are definitely hoping to see that hole put to good use soon! As he flips over and continues to work his cock, we are also thinkging that this is a guy who could pleasure almost anyone! Chip tenses up from his toes to his thighs and pounds his meat harder and harder until he blows a juicy, creamy load.
Source: [afflink url="http://www.429mediagroup.com/jump.php?m=collegedudes" name="College Dudes"]