Blogged in $1 Membership, Drill My Hole, Hardcore, Men.Com on October 25th, 2011


Tags: 1 dollar members, Ari Sylvio, Cliff Jensen, Drill My Hole, Men.com, rough fuck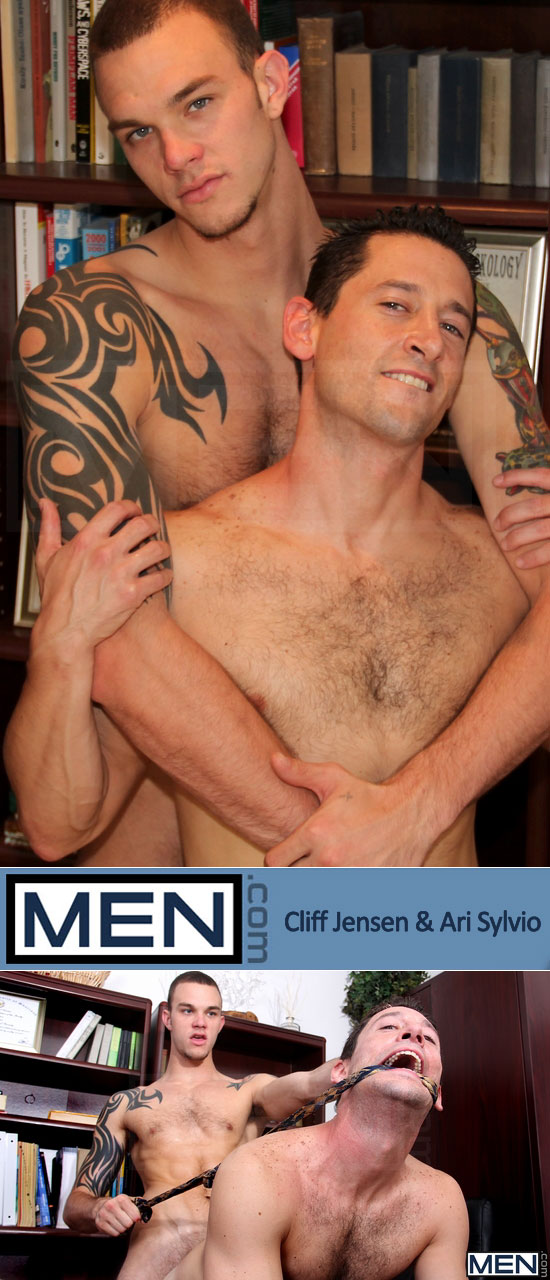 A memberschip to Drill My Hole comes with free access to Big Dicks At School, Str8 To Gay and The Gay Office
Cliff Jensen is upset, he works hard and still has barely enough to get by well he goes to school, now tuition costs are on the rise. Cliff is a man of action and heads directly to the school Dean's office to get tuition costs lowered. Cliff storms into the Dean's office, no appointment, no problem.
Ari Sylvio the active Dean can't believe that a student barged into his office, he tells Cliff to leave and make an appointment. Cliff will have none off it, he sits down to make his argument. Ari doesn't seem interested in what Cliff has to say, in fact the only thing that the Dean seems interested in is the bulge in Cliff's jeans.
Cliff is already getting madder by the second and completely explodes when he notices that the Dean is more interested in his cock than what he has to say. Cliff races to the other side of the desk grabs the Dean by his neck tie, "LOWER MY TUITION!" he screams in his face. The Dean is terrified but is still adamant that he can't do anything for Cliff. Cliff is going to get his money's worth one way or another.